for their autumn-winter 2021/22 'as the way it comes to be' collection issey miyake explores the various expressions – colors, silhouettes, and shapes – found in nature and translates them in the form of garments. this exhibition is taking place at issey miyake's store 'kura' in kyoto and features suminagashi—which translated to ink marbling— one of the dyeing techniques used in the collection.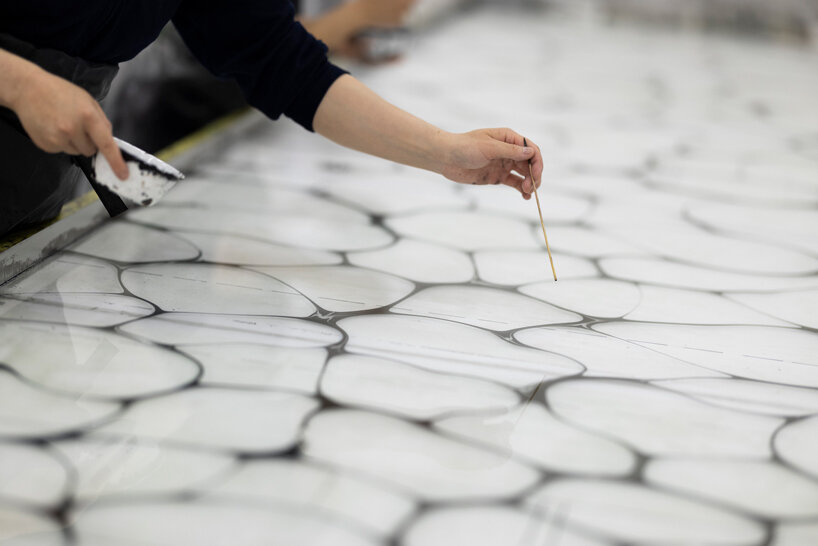 all images courtesy of issey miyake
for the dyeing process, the craftsmen overturn and stain the surface of a large tray of water with dye, where the solution begins to spread freely forming an organic pattern. it is then transferred directly onto the clean fabric that absorbs it. each pattern is unique, expertly, and delicately crafted in hand in a kyoto studio.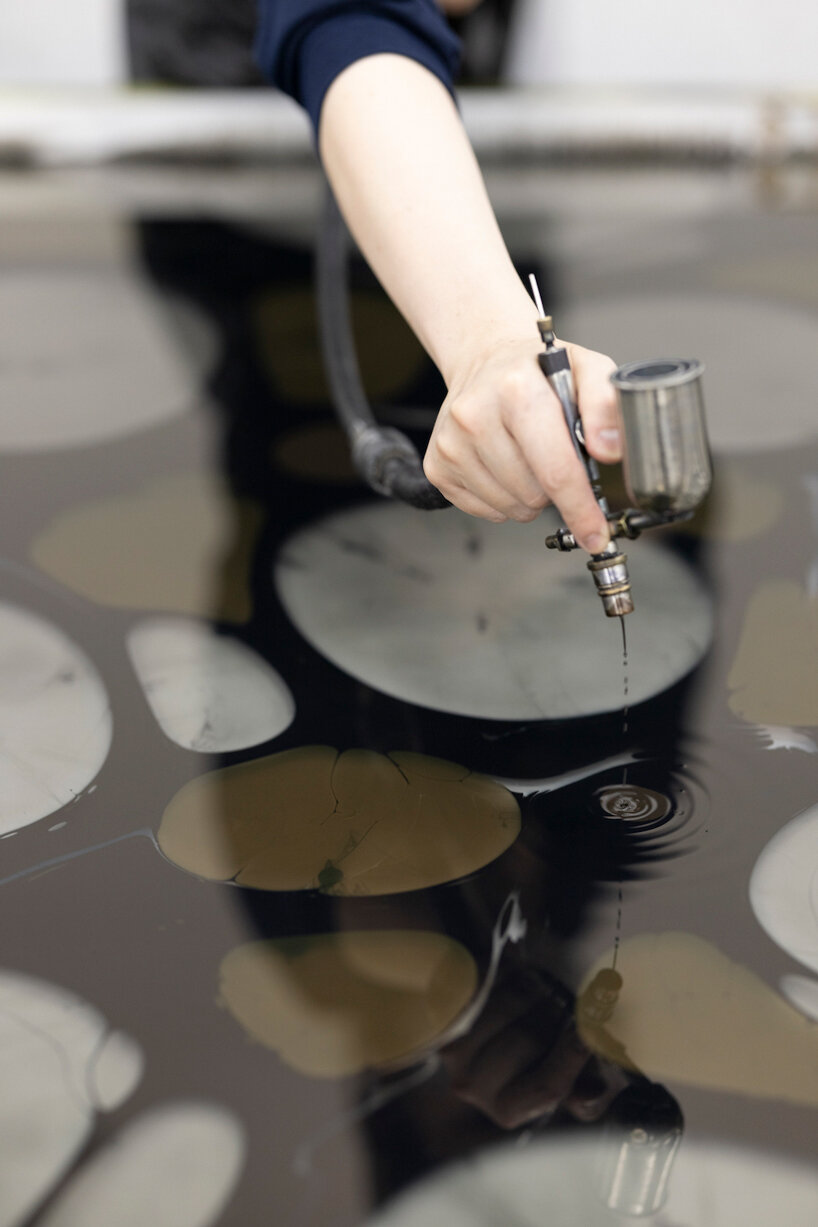 a piece of suminagashi fabric is spread out inside the exhibition location to represent a stream that flows. the sparkle of water and bubbles among the stones seem to come to life because of special lighting and a video installation. the exhibition presents the power of nature and the beauty of this technique with a simple combination of fabric, light, and images.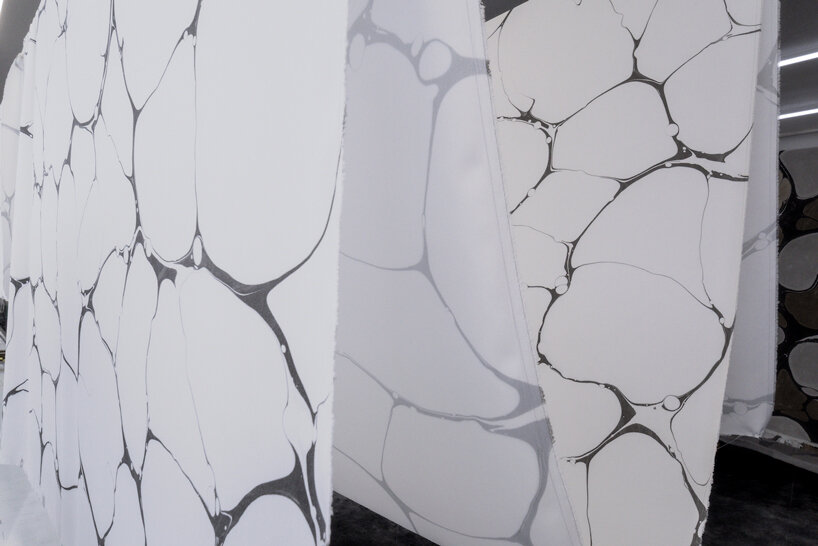 as for the prints in this series, they are made by kyoto artisans using a traditional technique called suminagashi. the patterns are obtained by pouring the dyes on the surface of the water so that they expand freely against each other and then be transferred by absorption on a fabric. this group consists of 5 models: a suit, two shirts, a pair of trousers, and a suit. they fall gently along the body, showing the quality of the prints and exist in white and beige.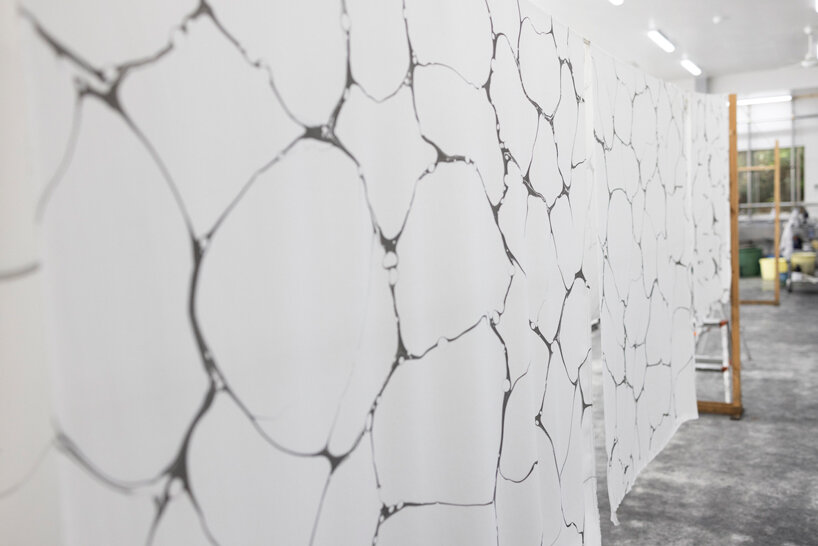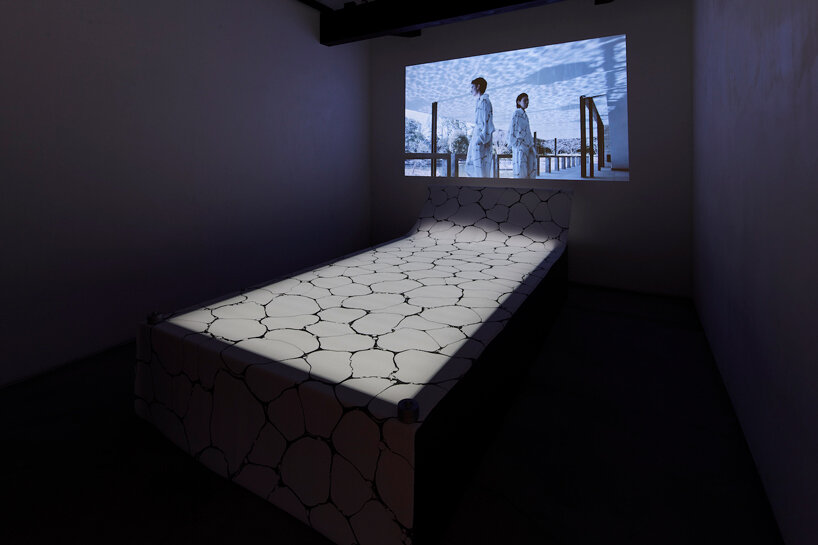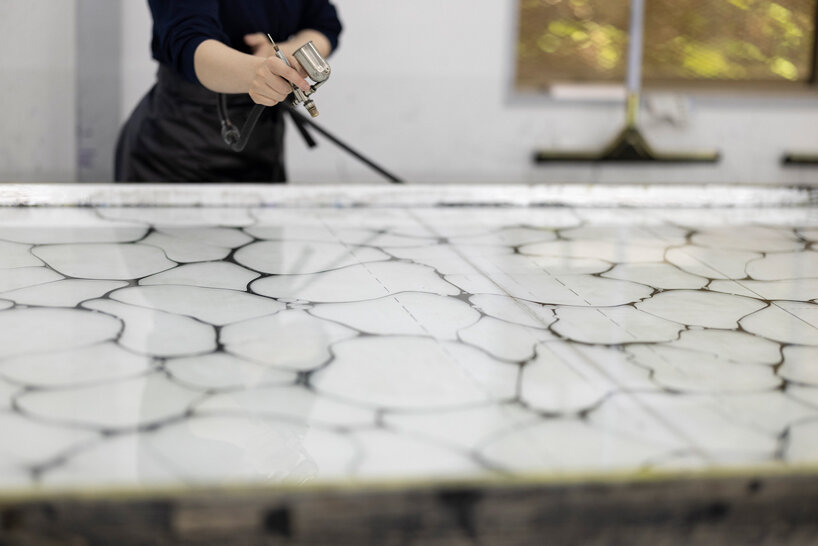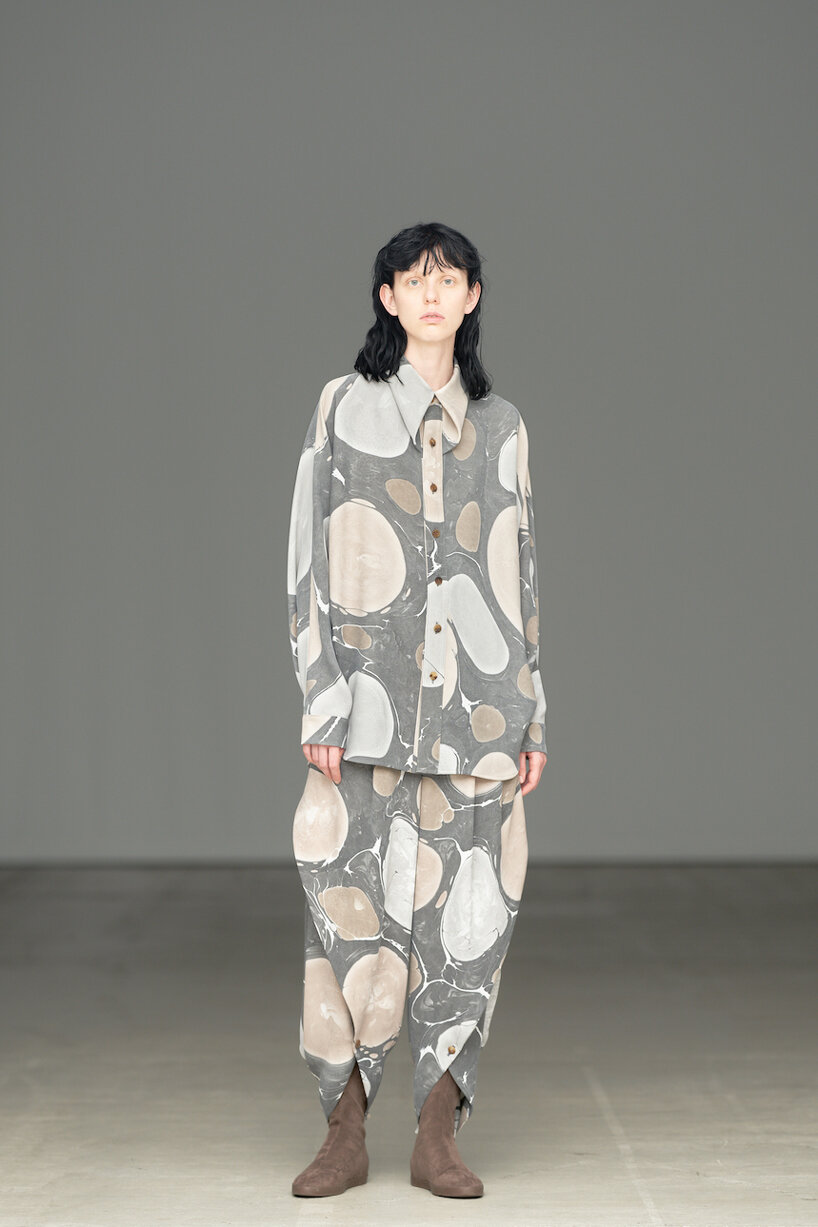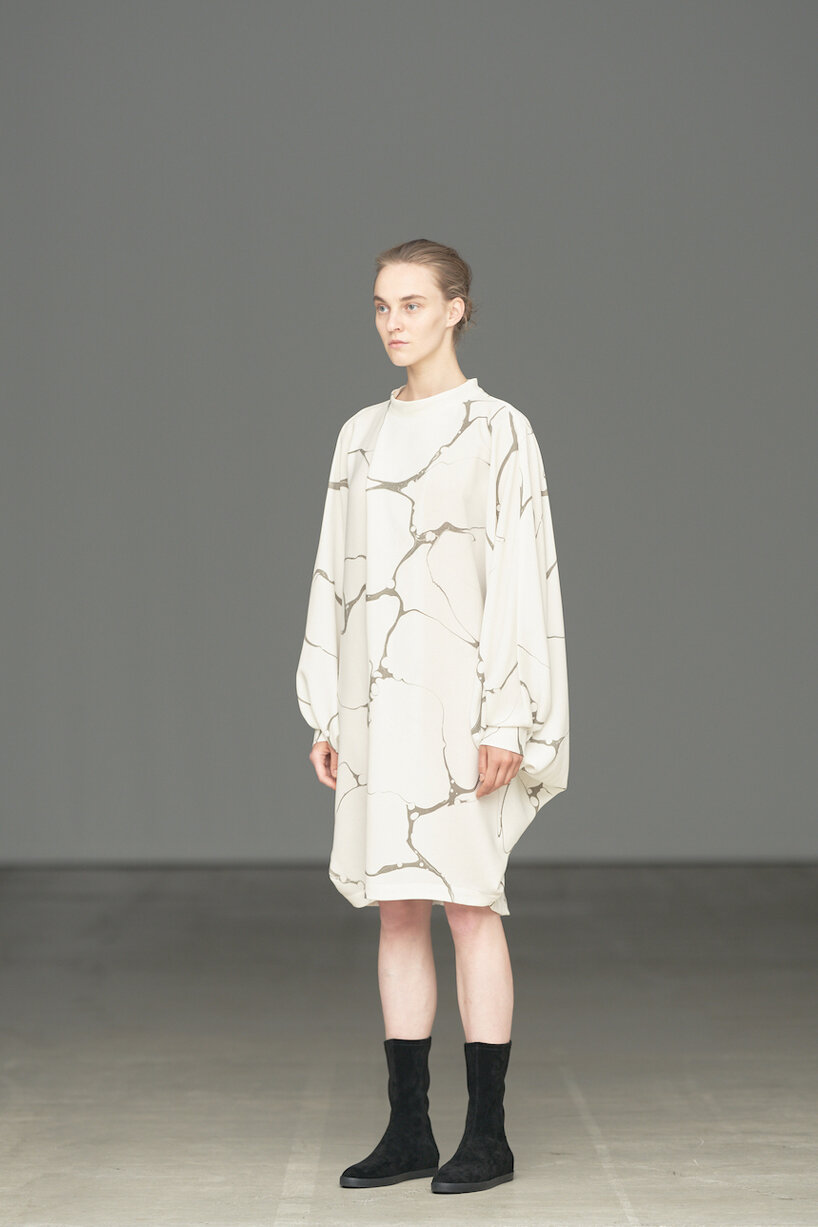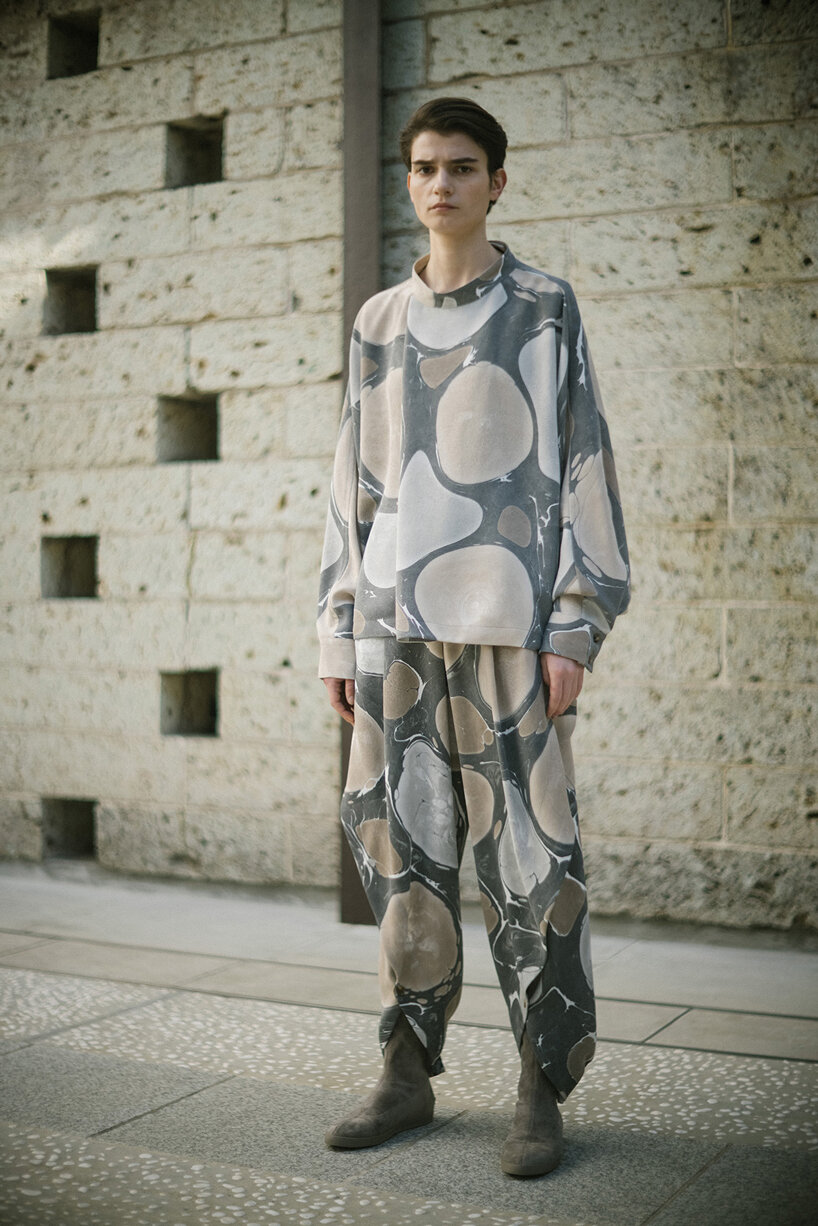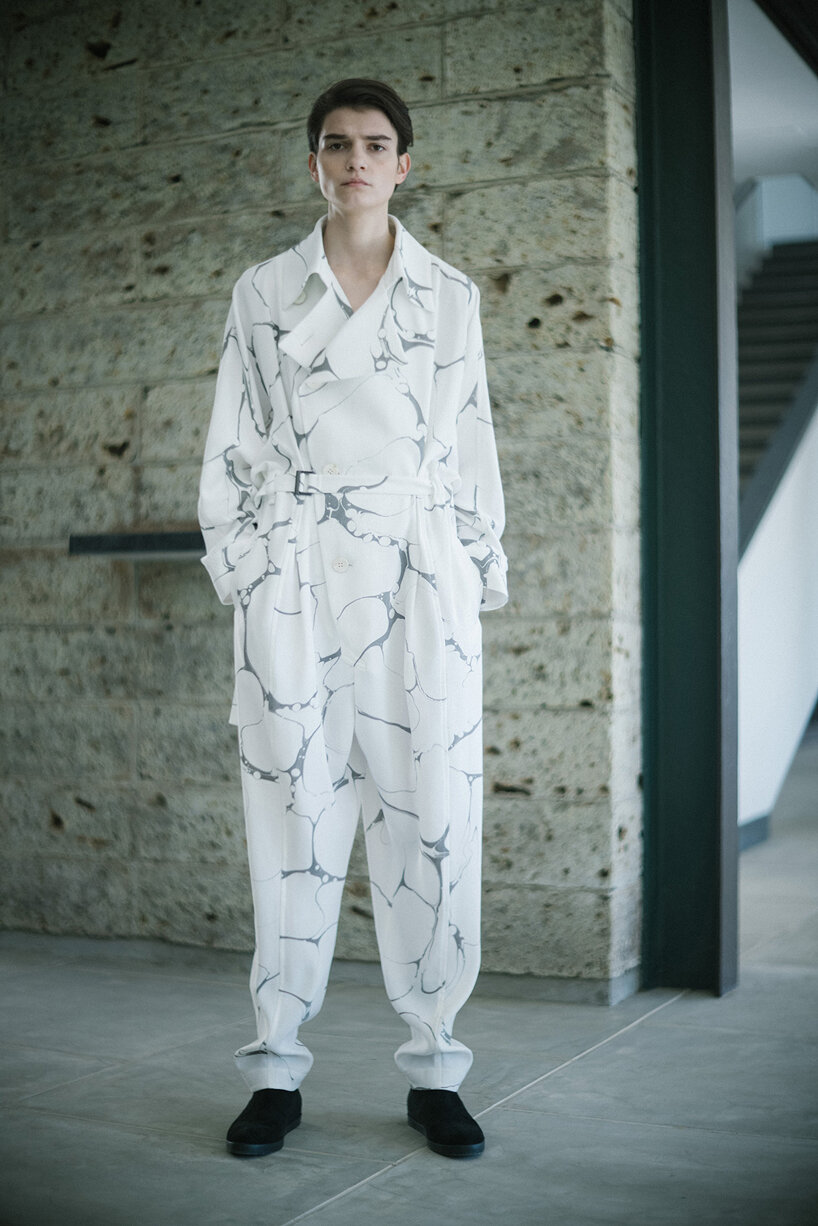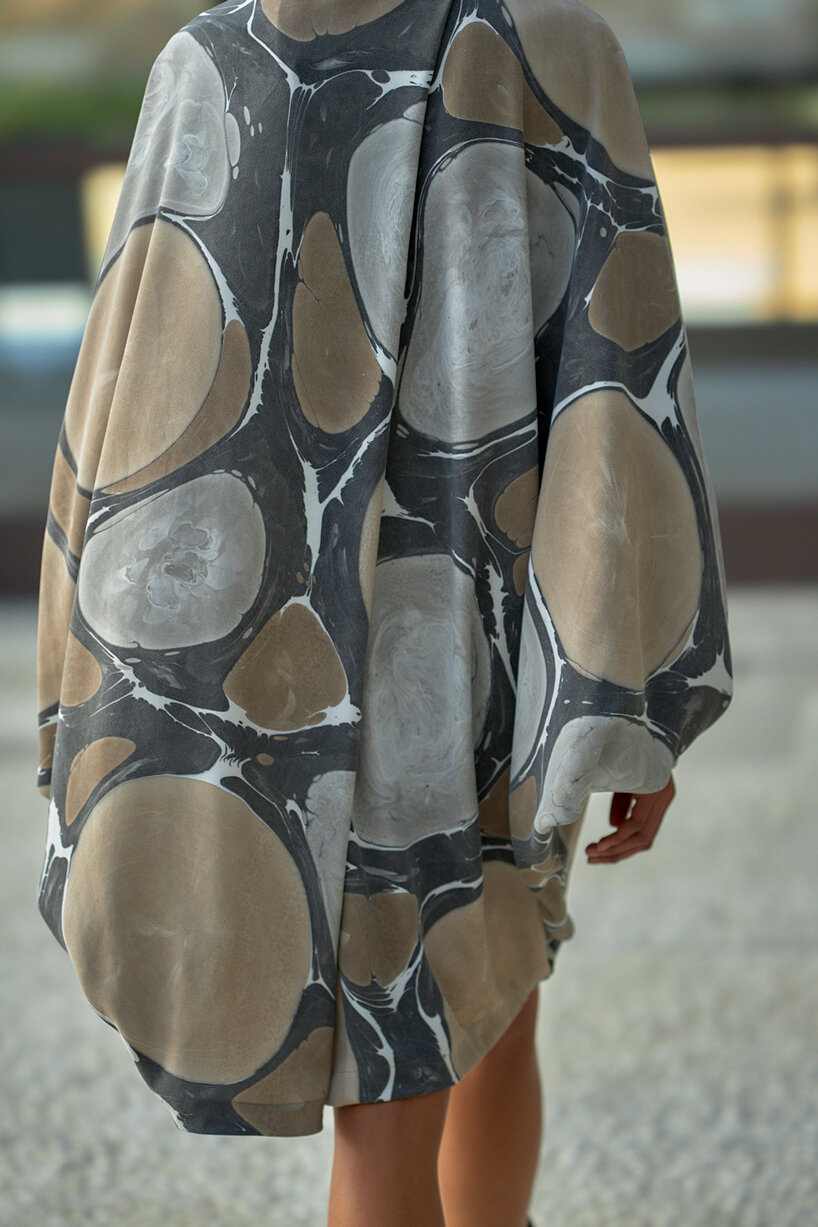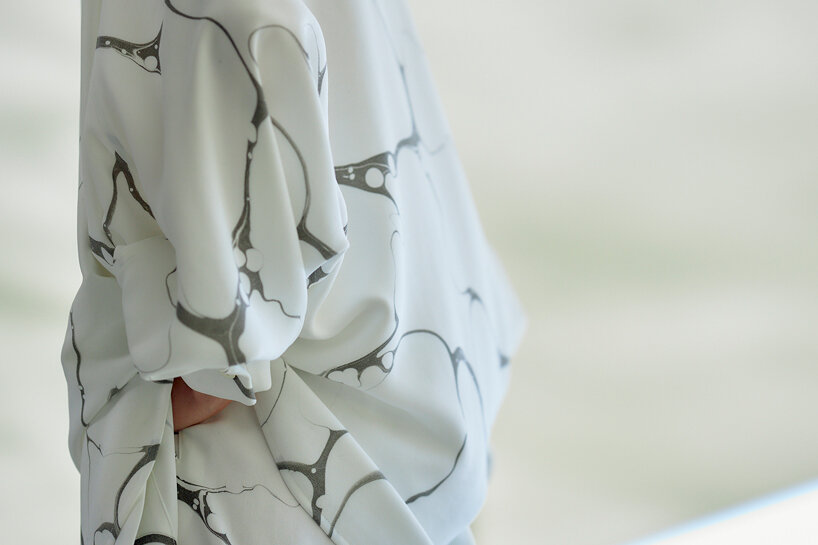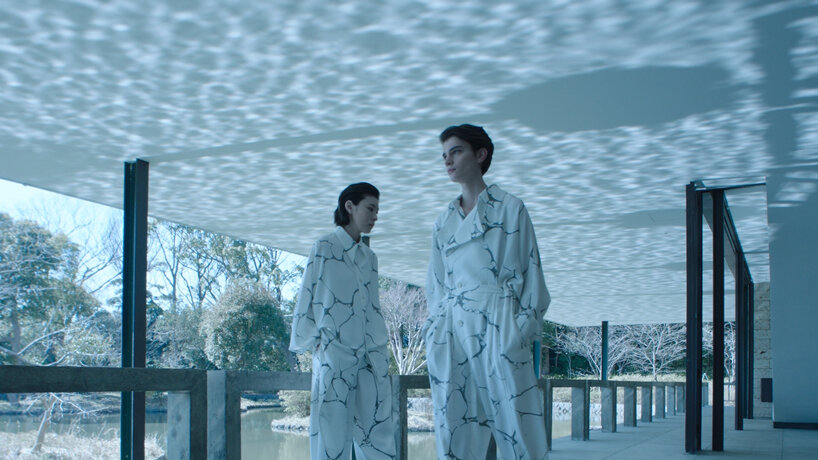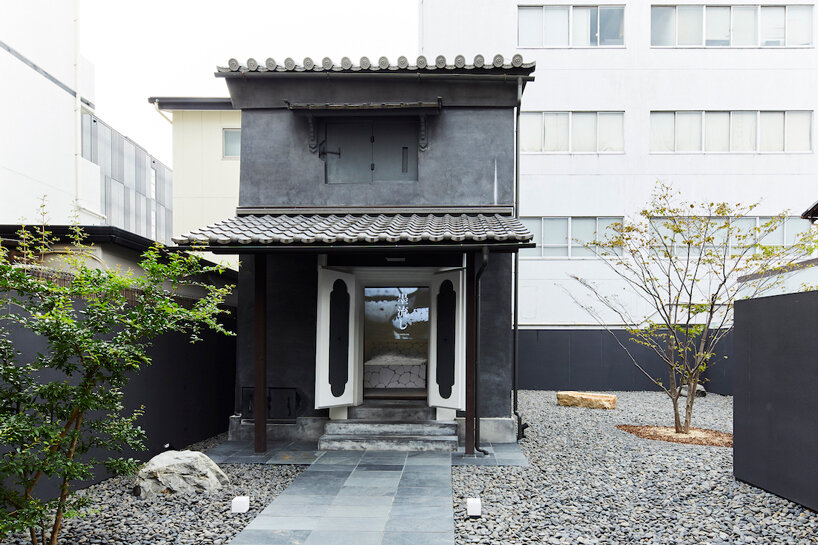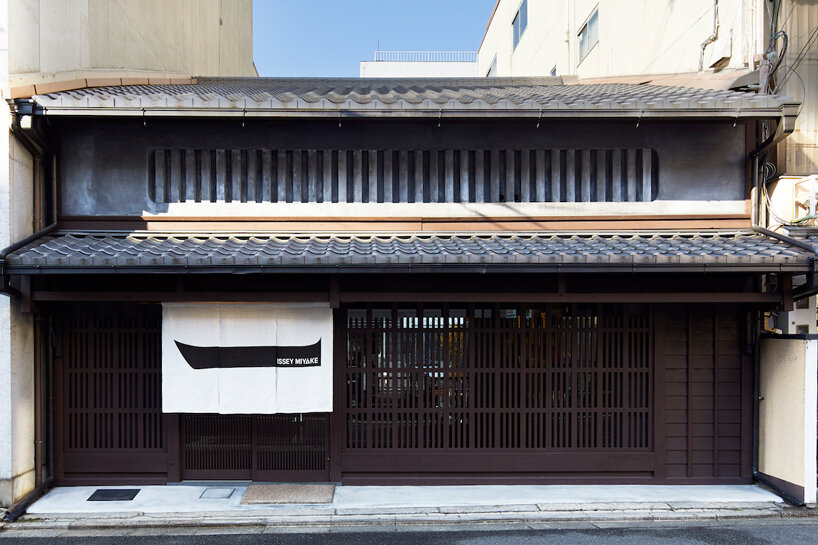 project info:
name: issey miyake kyoto kura exhibition 'ink marbling'
designer: issey miyake
location: kyoto, japan
dates: tuesday 26 august 2021 till sunday 19 september 2021
yasmina karam I designboom
aug 27, 2021