at milan design week 2021, ARAN cucine exhibits its 'oasi' kitchen unit created in collaboration with stefano boeri architetti. designed for wellbeing, sustainability and conviviality, oasi is a freestanding unit that contains everything you need: cupboards for storage, appliances for cooking and washing, and even an extendable table for dining. the product is on view at rho fiera milano as part of the new supersalone during the september edition of milan design week 2021 from september 5-10.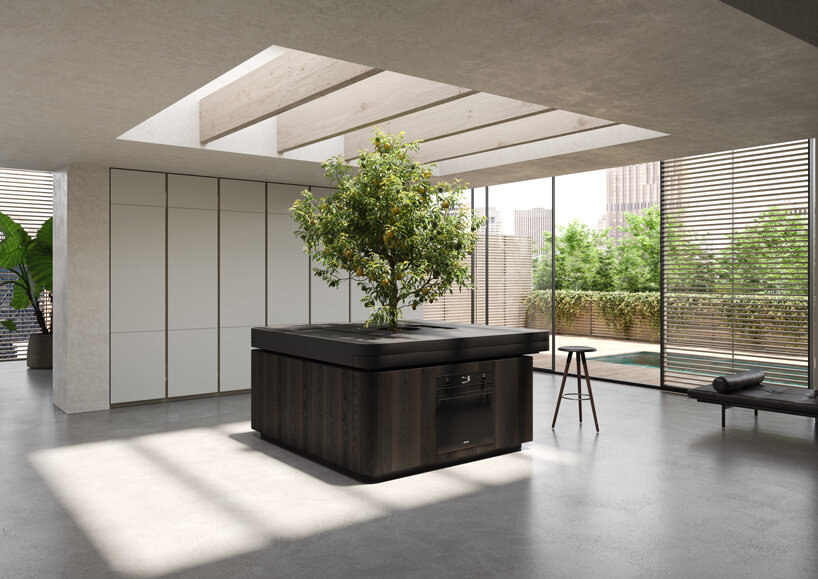 images courtesy of ARAN cucine
the main feature of oasi is the tree that stands in the center of the unit. this element of the design represents both  stefano boeri and ARAN cucine's sustainability values. an irrigation system is integrated into the multifunctional kitchen unit and there's also an area dedicated to compost for fertilizing the tree. the tree also symbolizes a place to gather and grow. the italian company explains, 'as you grow the tree will grow itself, like a family, until the kitchen turns into something new, following the dynamism of the people linked together under its branches.'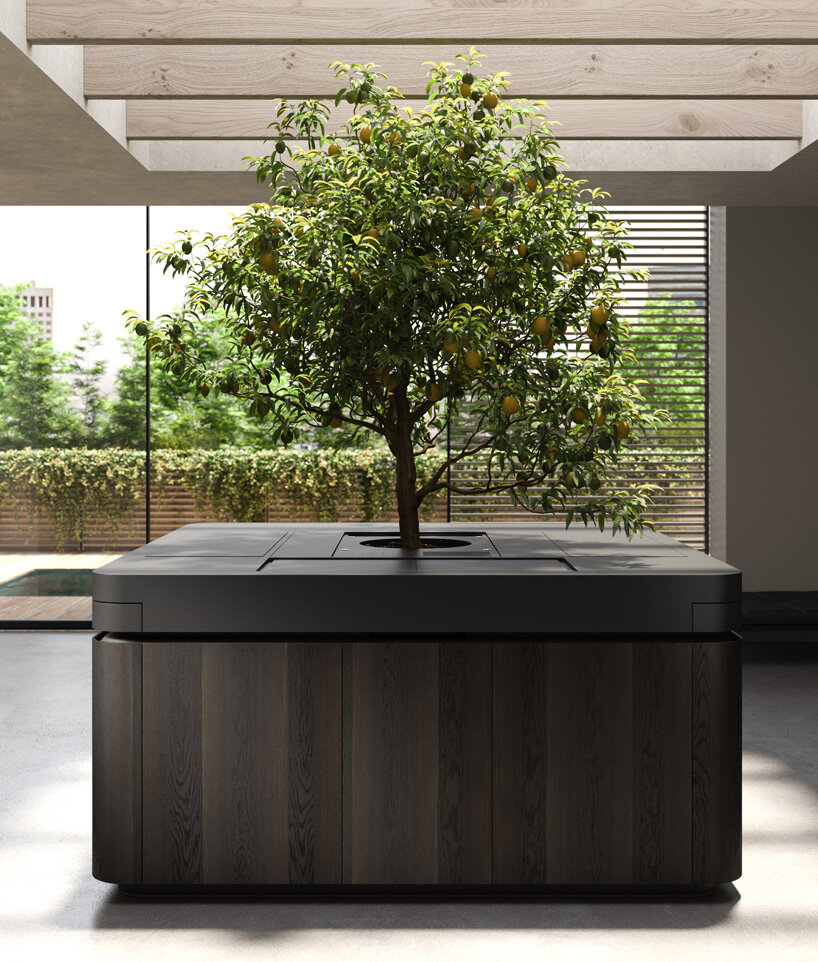 oasi is designed for wellbeing, sustainability and conviviality
the kitchen cabinet doors are crafted from old oak structures reclaimed from the venice lagoon, known as 'briccole' in italian. the wood is protected with an acrylic and water-based paint, with no VOC. the worktop is made from corian, a brand of solid surface materials. true to the brand and like all ARAN cucine products, the oasi kitchen unit is 100% made in italy.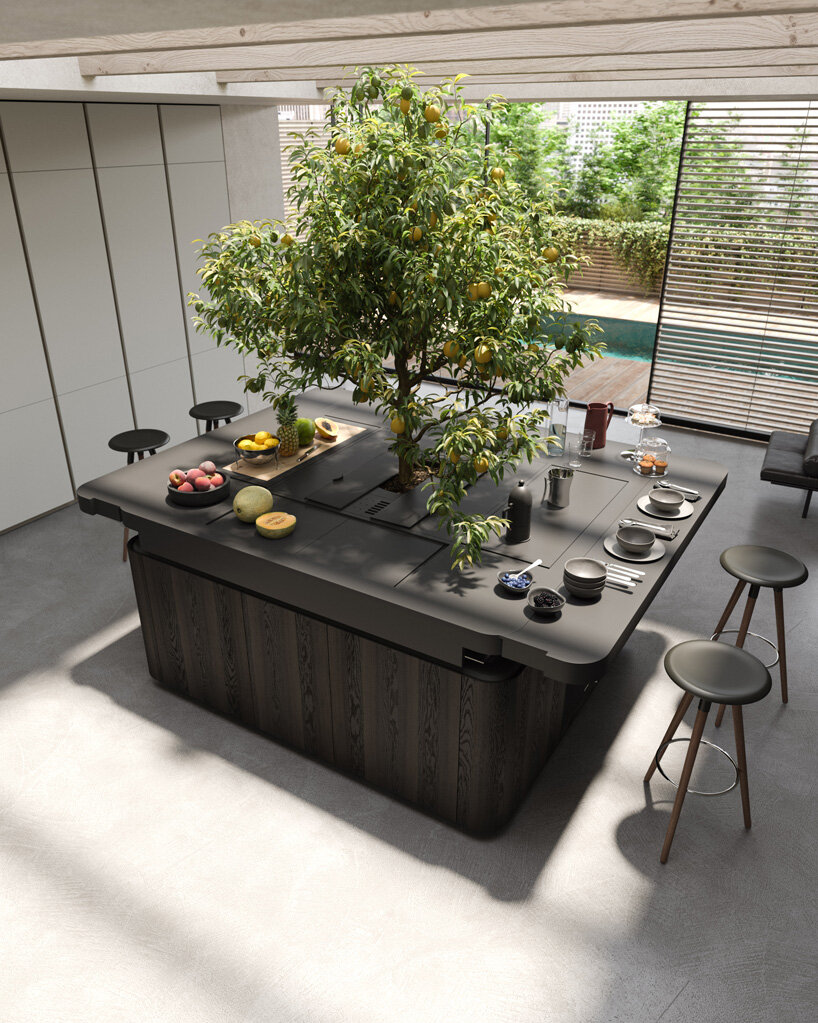 the worktop extends on two sides by 30cm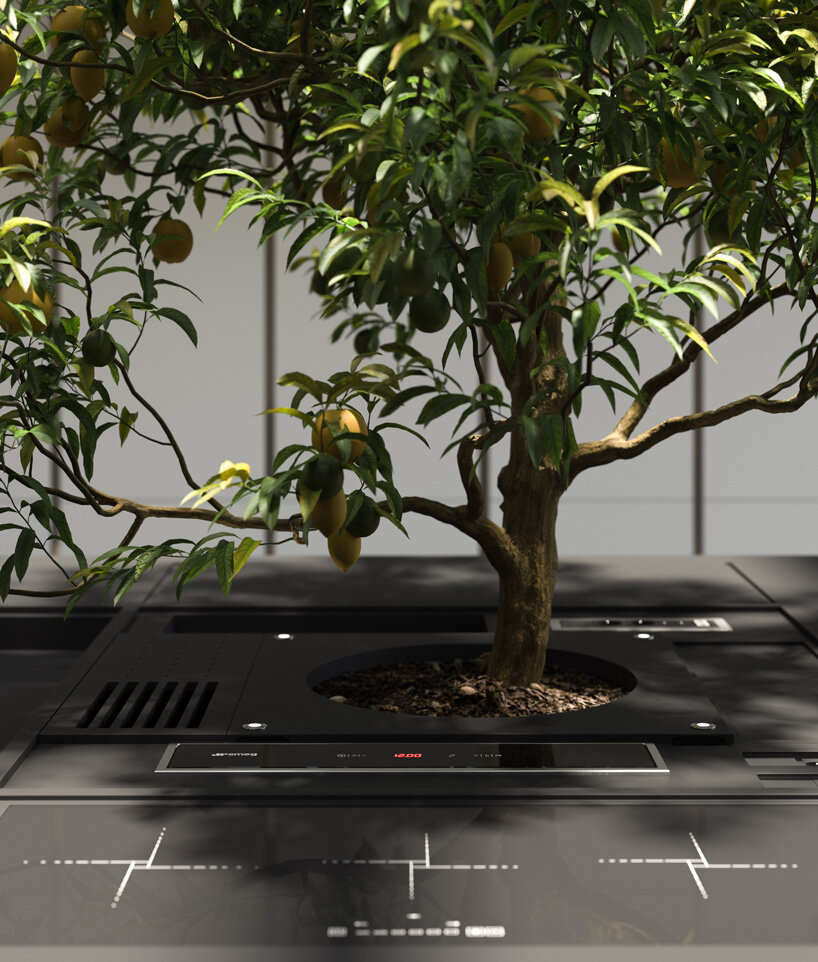 the tree is maintained by an integrated irrigation system