claesson koivisto rune's longstanding fascination with japanese design culture becomes the subject of an extensive exhibition at bukowskis in stockholm, followed by an auction. 'claesson koivisto rune in japan' puts on display more than 100 of the firm's design items, including handmade furniture by japanese master craftsmen, upholstered seating conceived for the studio's own architectural projects in japan, ceramics, washi paper lamps, mass manufactured plastic containers, art prints, and so much more. the exhibition, designed by claesson koivisto rune, is on view at the swedish auction house until 30 august, and also features a small selection of japanese antiques and art prints.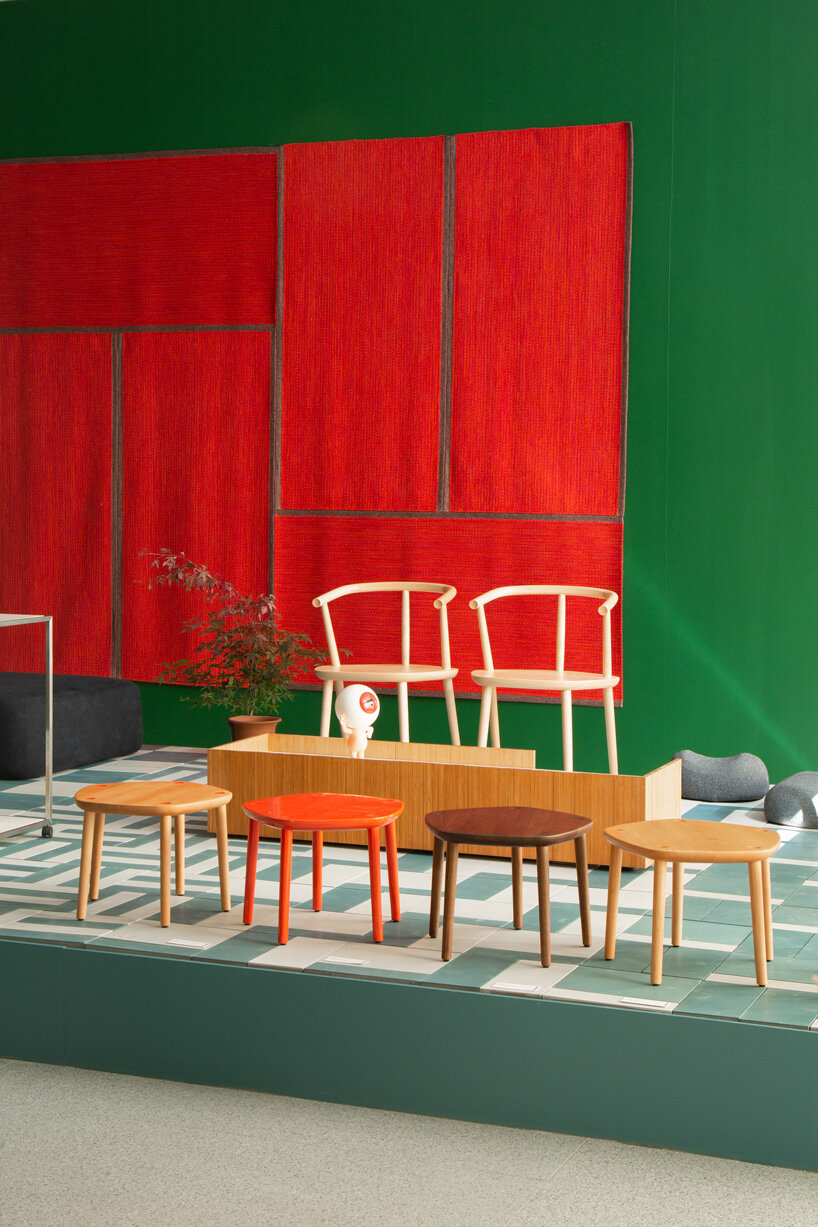 'claesson koivisto rune in japan exhibition' at bukowskis
all images courtesy of claesson koivisto rune
claesson koivisto rune leads the way in contemporary swedish-japanese collaborations, mentioning that no other swedish designer/architect, contemporary or historic, has had the same intense, longstanding and consistent collaboration with japan. this year, the firm was awarded the interior designer of the year in japan – an astonishing feat for a non-japanese office. the extensive exhibition and auction at bukowskis puts on display over 100 lots representing the majority of items by claesson koivisto rune that were ever conceived, designed or manufactured in japan over the last three decades.
'we've always felt very well received and appreciated in japan,' note mårten claesson, eero koivisto and ola rune in the printed auction catalogue. 'and from our side it is no understatement to say that japanese crafts, design and architecture has been the single largest source of inspiration in our work – and continue to be. still, we remain scandinavian. in fact, we have never heard anyone say that we make "japanese" design, not even a touch. how can that be?'

most of the design items on view have never been shown outside of japan before, nor have all of these objects ever been gathered together to be experienced at the same time. in addition to the claesson koivisto rune designs, a small selection of japanese antiques and art prints complements the exhibition. finally, the printed auction catalogue comes with a comprehensive text outlining the studio's japanese endeavor, as well as the personal words of a handful of the most prominent japanese design luminaries of today.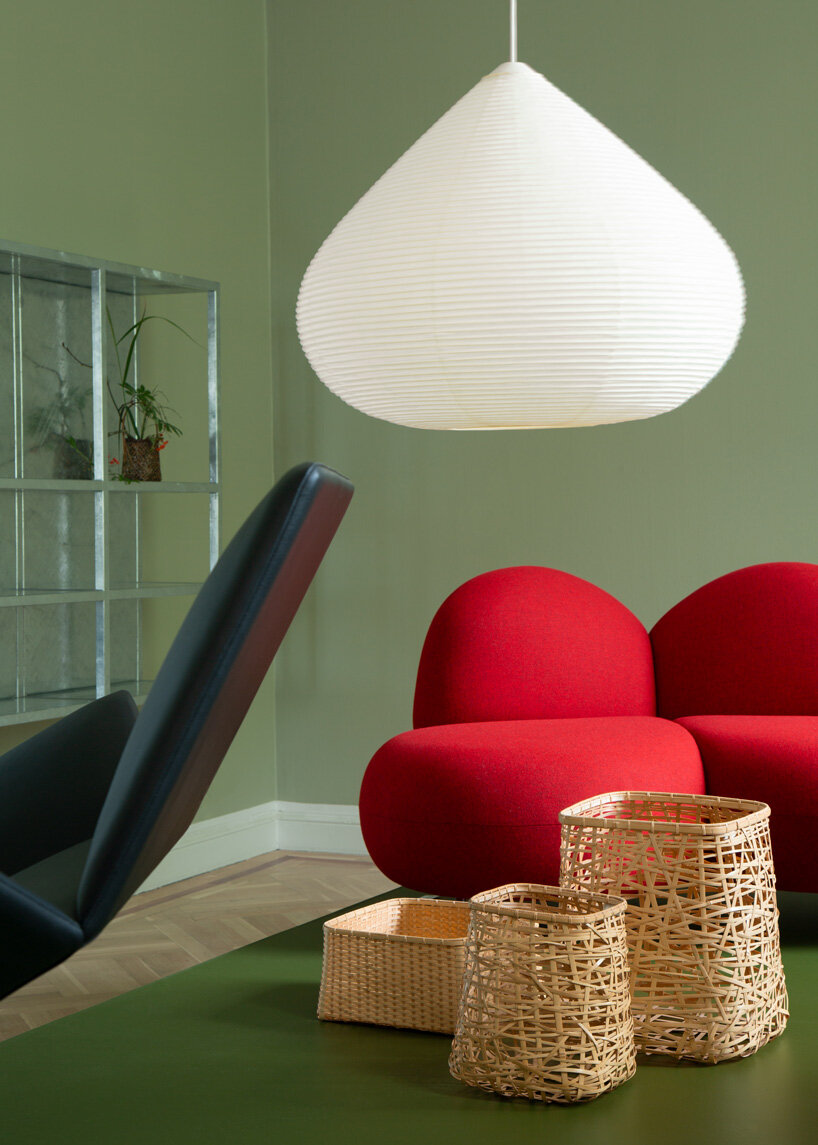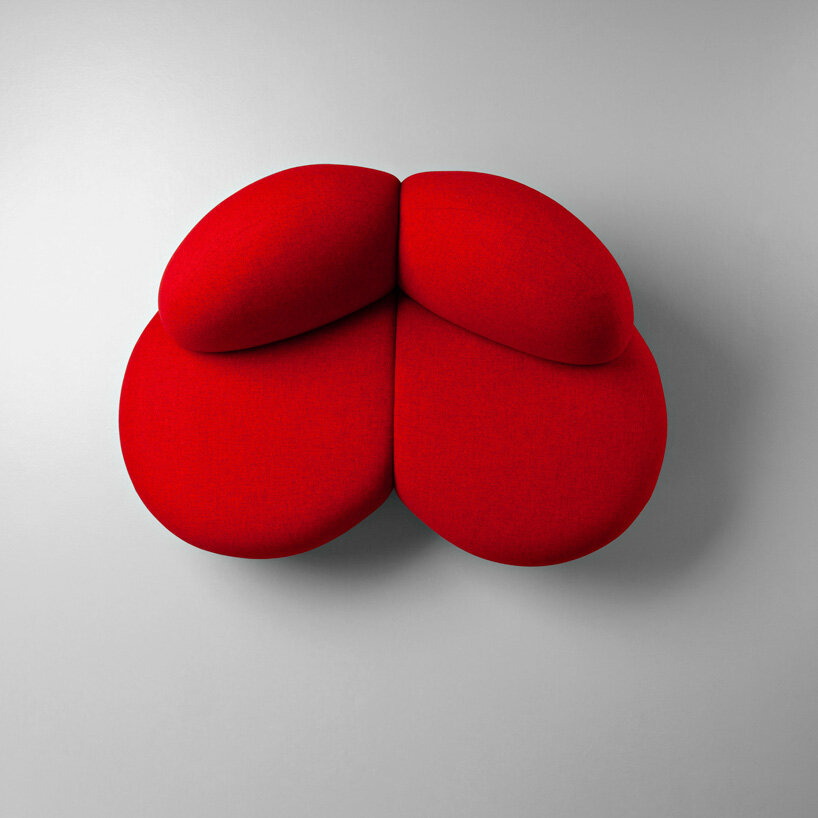 K5 maluma loveseat sofa for time & style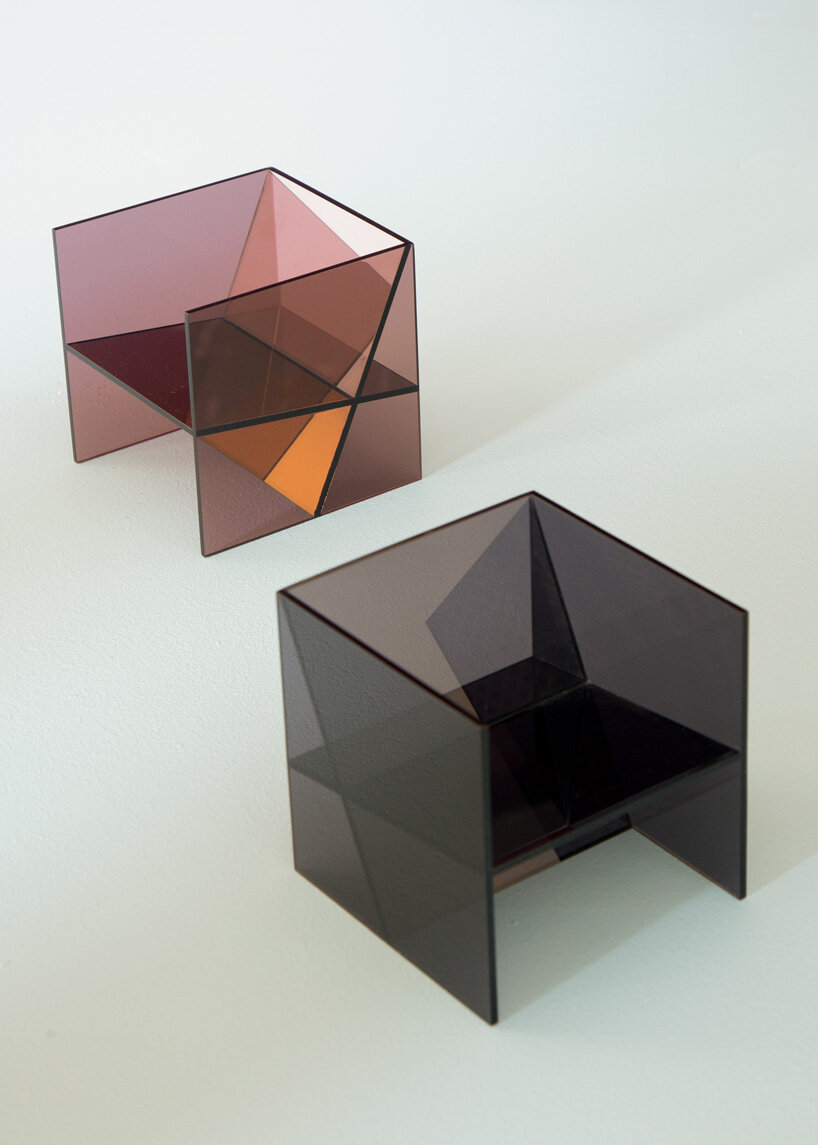 club chair for time & style