literal time-stopping interacive installation und endlich is mounted on a romantic natural gateway, near fuorcla digl leget, switzerland. the artist duo GÆG comprised of wolfgang aichner and thomas huber installs an enormous clock framed by the spectacular landscape, inviting visitors to experience firsthand how they can influence the motions of the clock, or perhaps time itself. visitors can admire the deceleration and standstill of time on the mountain peaks of the natural architecture.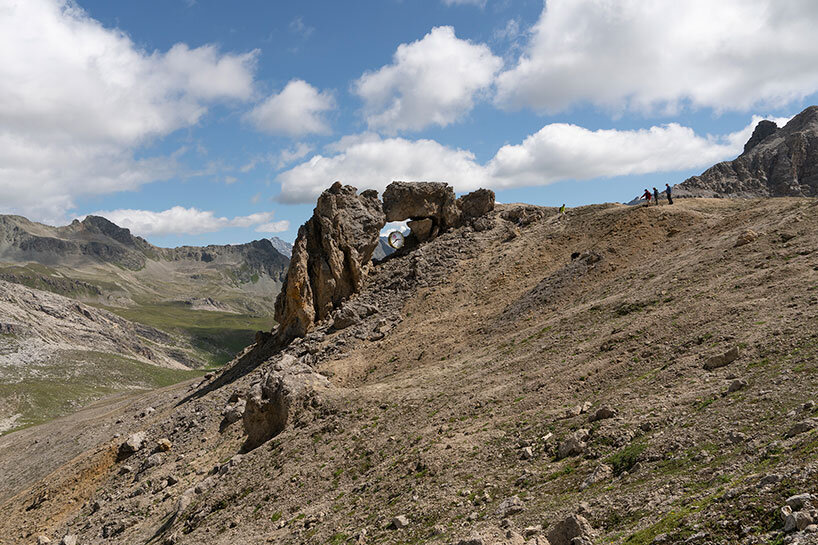 the artist duo expresses once more the love for nature and art through und endlich
all images courtesy of GÆG
photographs by henning koepke
munich-based wolfgang aichner and thomas huber found global aesthetic genetics or GÆG, in 2005. just like their previous projects such as powerwalk and passage, und endlich translated to and finally in english is approached with humor and originality, while expressing the love of the artists towards mountainous landscapes. in turn, art and nature enthusiasts can take a round trip hike around the swiss rock formations before reaching the giant clock, not far from julier pass.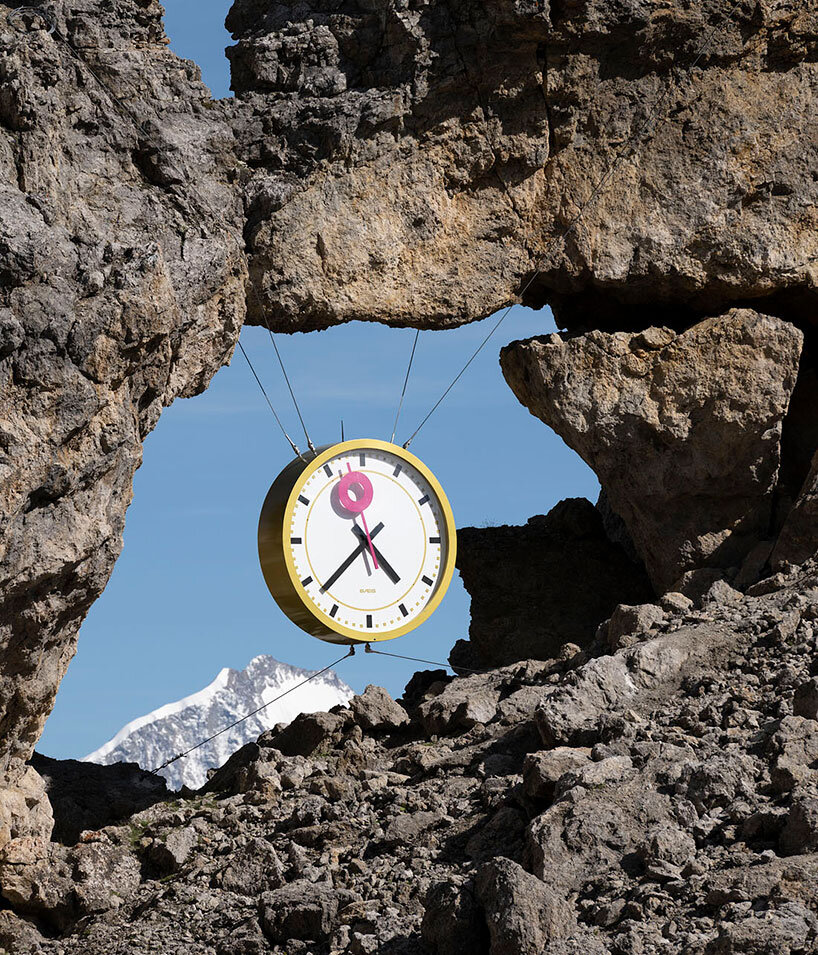 the work is dedicated to the theme of slowing down time
the intriguing work is dedicated to the theme of slowing down time, and not only. as one continues to approach, the hands of the clock noticeable slow down until the second hand halts completely. by increasing the distance, the hand begins to move once again leaving the time influencer in awe. the ticking changes can be witnessed live worldwide as the artwork is also accessible digitally. the brave hikers on site can also try their luck to grant an interview with the artists, or even spend the night in the guesthouse found at the beginning of the path towards the installation.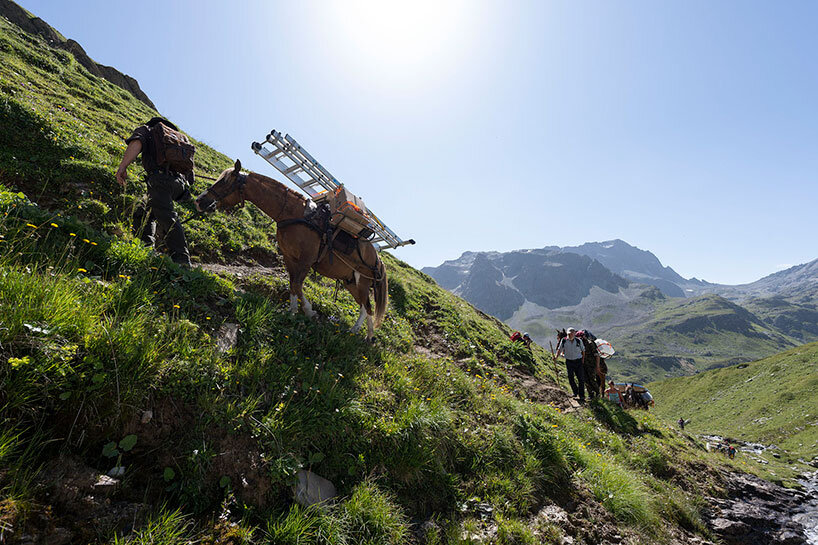 the clock's individual parts are being transported up the mountain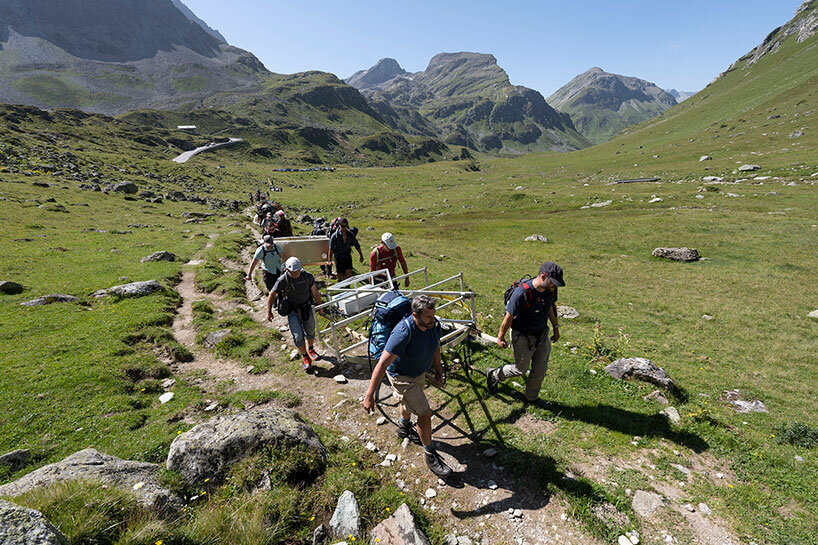 volunteers and staff take part as they make their way up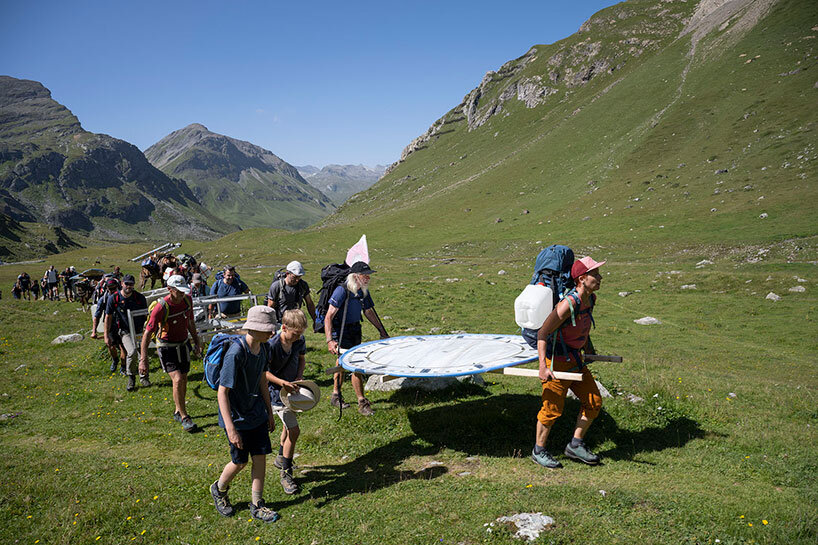 every attempt has been made to ensure that the project has the most minimal ecological footprint possible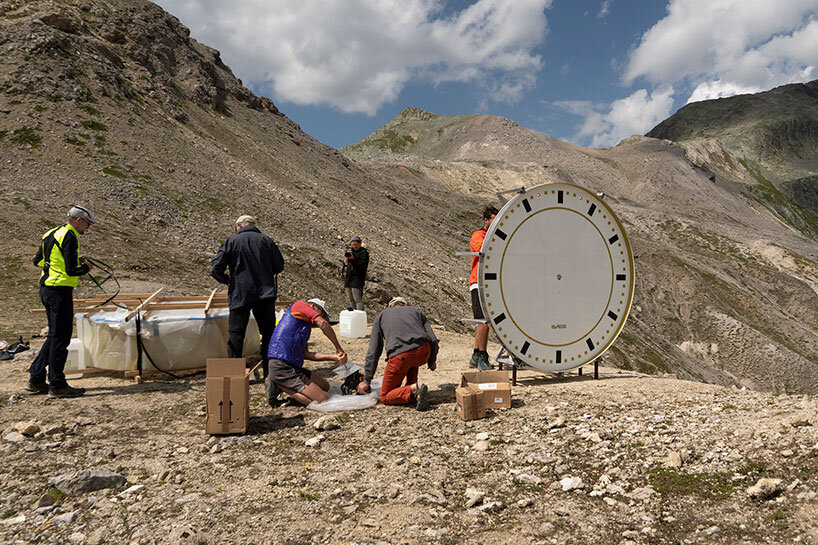 the trip entails a three-hour hike (round trip) manageable for all art and nature lovers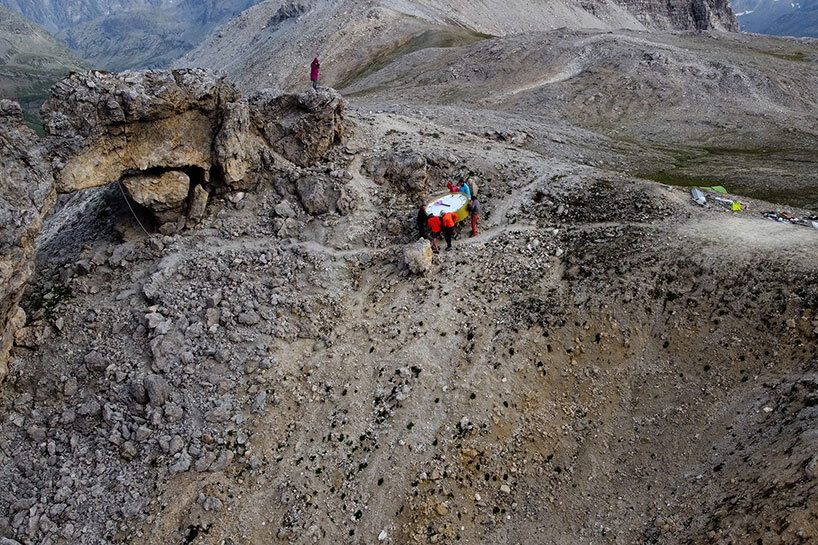 the installation is being produced in a period of pandemic, thus all necessary guidelines are maintained