artist daan roosegaarde transformed a solid grass surface into a surreal liquid landscape as an artwork at the contemporary open-air museum arte sella in italy. the mesmerizing scenery of grass invites guests to interact, step on it and experience the astonishing fluid motion. the project provides a playful dialogue between people and nature, revealing our harmonious coexistence with the environment.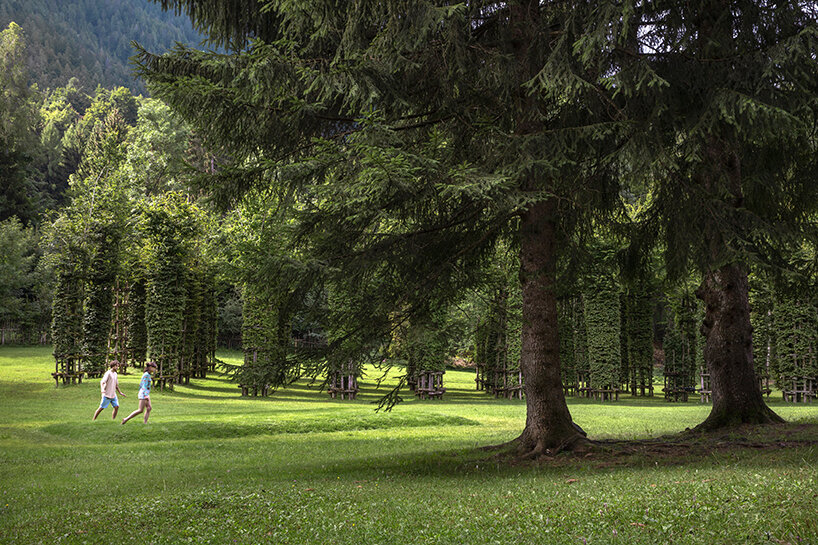 all images courtesy of roberto conte
liquid landscape is a permanent public exposé commissioned by the contemporary open-air museum arte sella in italy. studio roosegaarde was invited to perform an interaction with low maintenance, long-term durability, avoiding the use of electricity and artificial light. 'liquid landscape is radical new sculpture thinking; as an anti-sculpture it is almost invisible in which the visitor is invited to become the artwork.' said emanuele montibeller, art curator arte sella.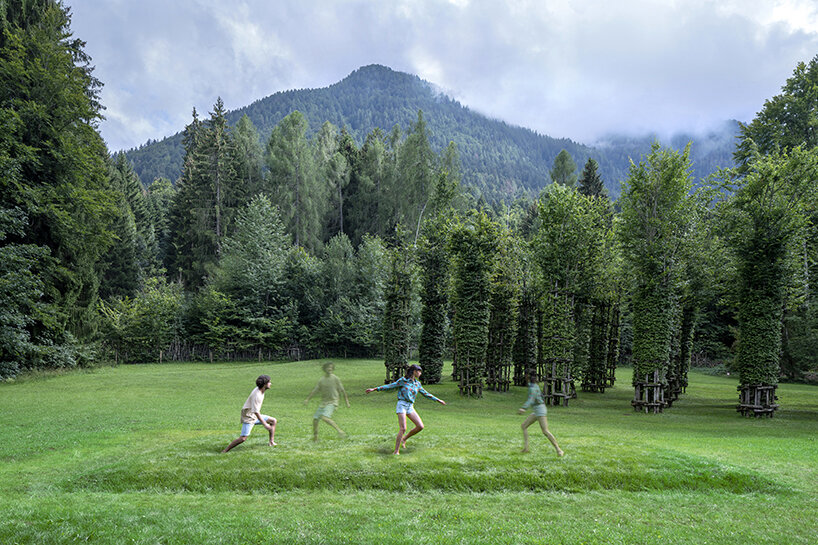 once visitors step onto the art piece, the solid green surface turns into a liquid landscape that challenges conventional expectations of sculpture. wandering among the 50sqm surface, it starts moving, and gentle ripples occur in the grass. studio roosegaarde designed a blend of local soil and water that is hidden in the ground and covered with a custom flexible layer of nutrients and green. as more and more guests enter, the ripples become more pulsing symbolizing the ecological footprint.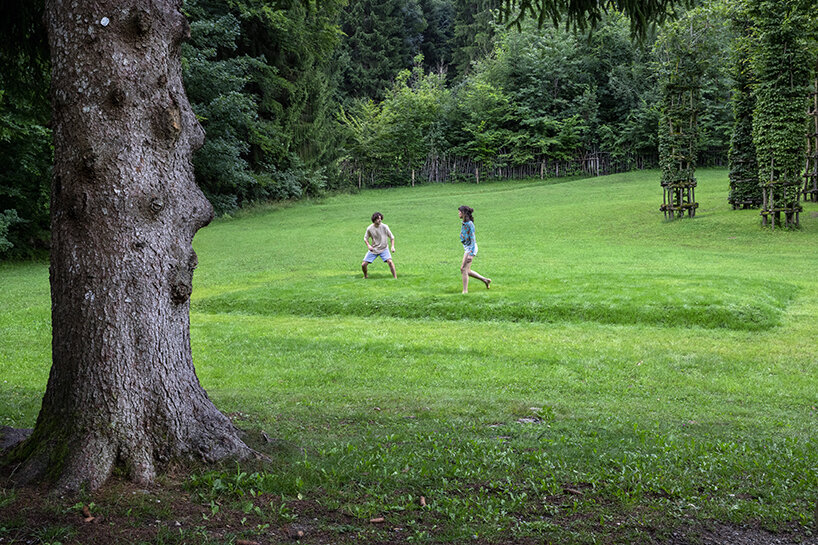 in contrast with the solid background of the alpine mountain, the artwork symbolizes the change in our climate.
'we think our world is static, but it is not; it is continuously changing. as a call to action, liquid landscape playfully inspires visitors to re-appreciate their relationship with nature and the impact on earth.'