following the cuteness of alpaca river in infrared colors, paolo pettigiani, continues to capture mesmerizing sceneries, with a new snapshot series of the natural pink water in camargue, france. the turin-based photographer catches the fascinating pink water — colored by microalgae dunaliella salina which lives within — adding a vibrant dramatic contrast with the surrounding landscape.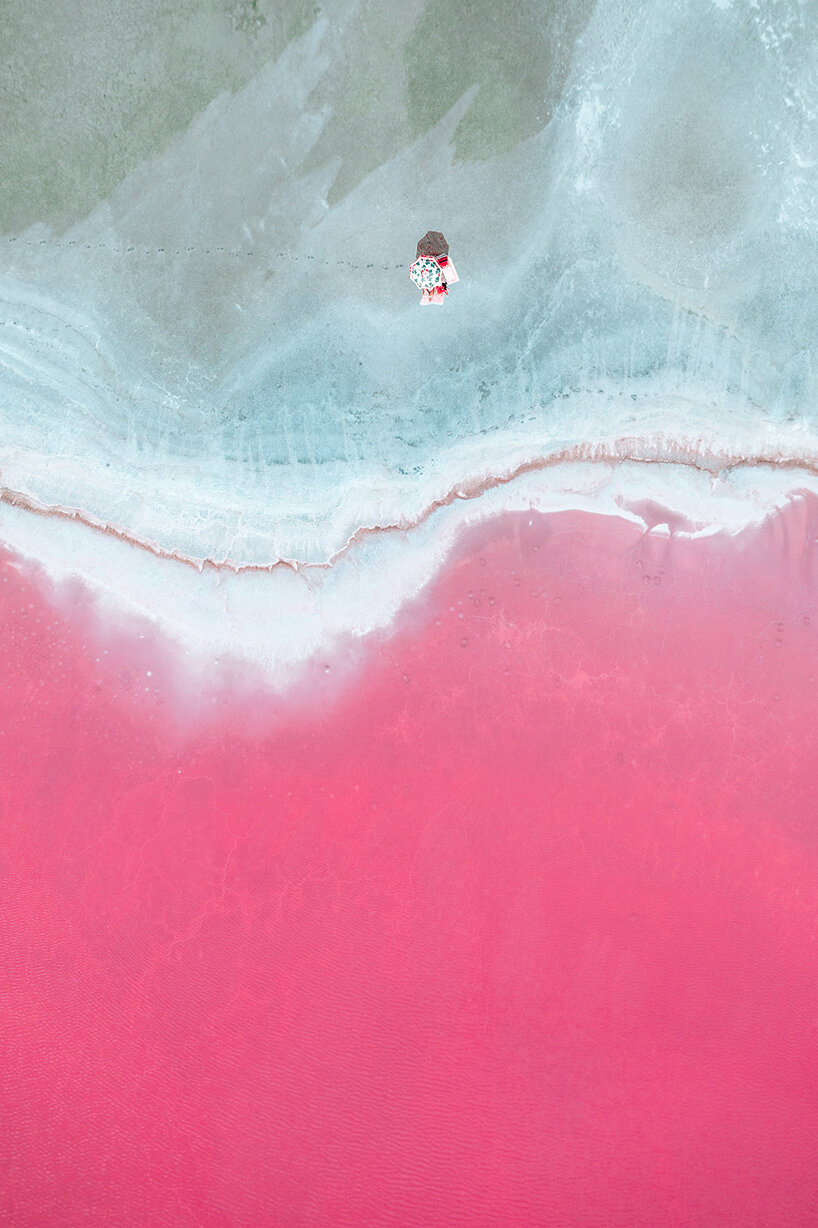 all images © paolo pettigiani
paolo pettigiani's photo range brings the viewer into a dream-like scenery; in some photos, the boundaries between the greenery, sand, and colored water are heavily visible, while the turquoise shade of the sky creates an impressive antithesis with the vivid pink hue. in other shots, the pink shade blends with the surrounding colors, creating gradient color curves.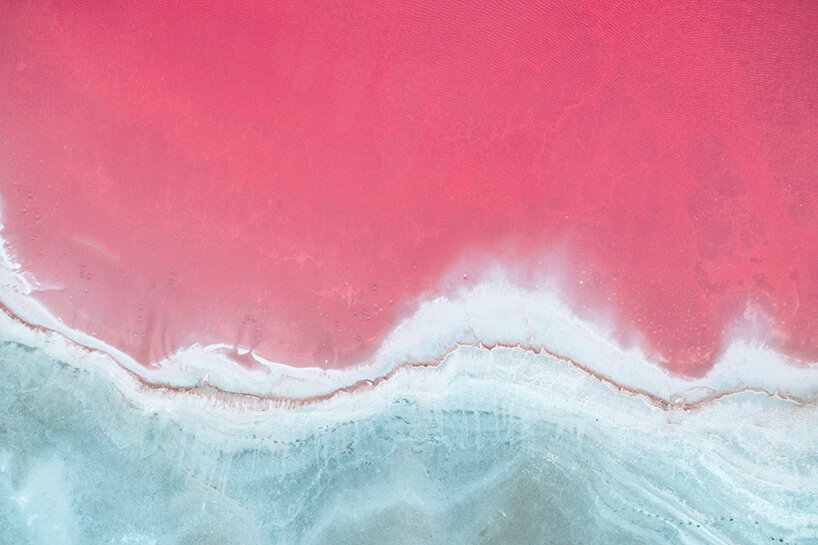 the color appears due to dunaliella salina, a type of halophile green micro-algae especially found in sea salt fields. this pink algae can exist in almost any kind of natural body of saltwater and is the main source of nutrition for another common resident of saltwater: a miniscule shrimp called artémias salina. dunaliella salina was named by emanoil c. teodoresco of bucharest, romania after its original discoverer, michel felix dunal; who first scientifically reported sighting the organism in saltern evaporation ponds in montpellier, france in 1838.