for its latest project H&P architects designs 'ngói space', a five story multipurpose building on a corner site outside hanoi, vietnam. the project features a porous second skin made up of 20,000 clay tiles, which generates a shaded void space on every level.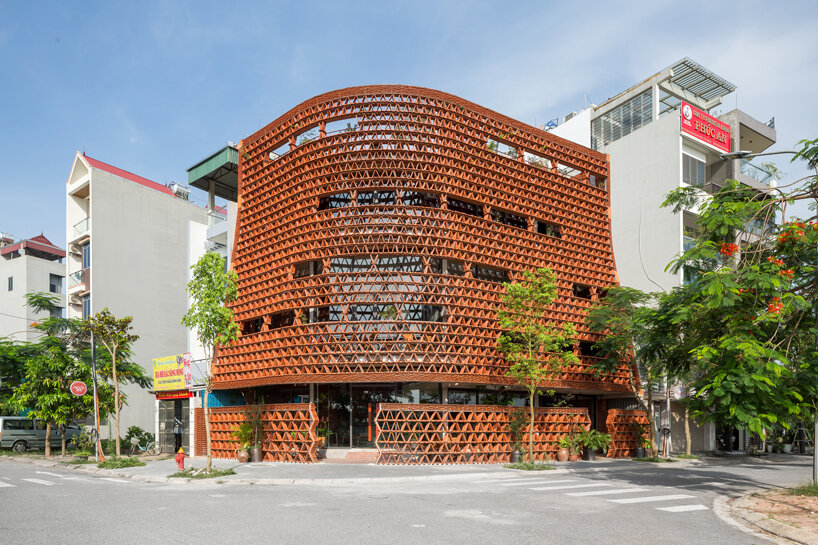 images © le minh hoang
located in a residential area outside hanoi, ngói space was conceived as an open community space. when explaining the concept behind the project, the architects make reference to the different branches of a tree and the different chambers of prehistoric caves. with this in mind, the new building encompasses a variety of functions over five levels. the program includes a two floor café, a multi-function space for seminars or exhibitions on the fourth floor, and a rooftop garden.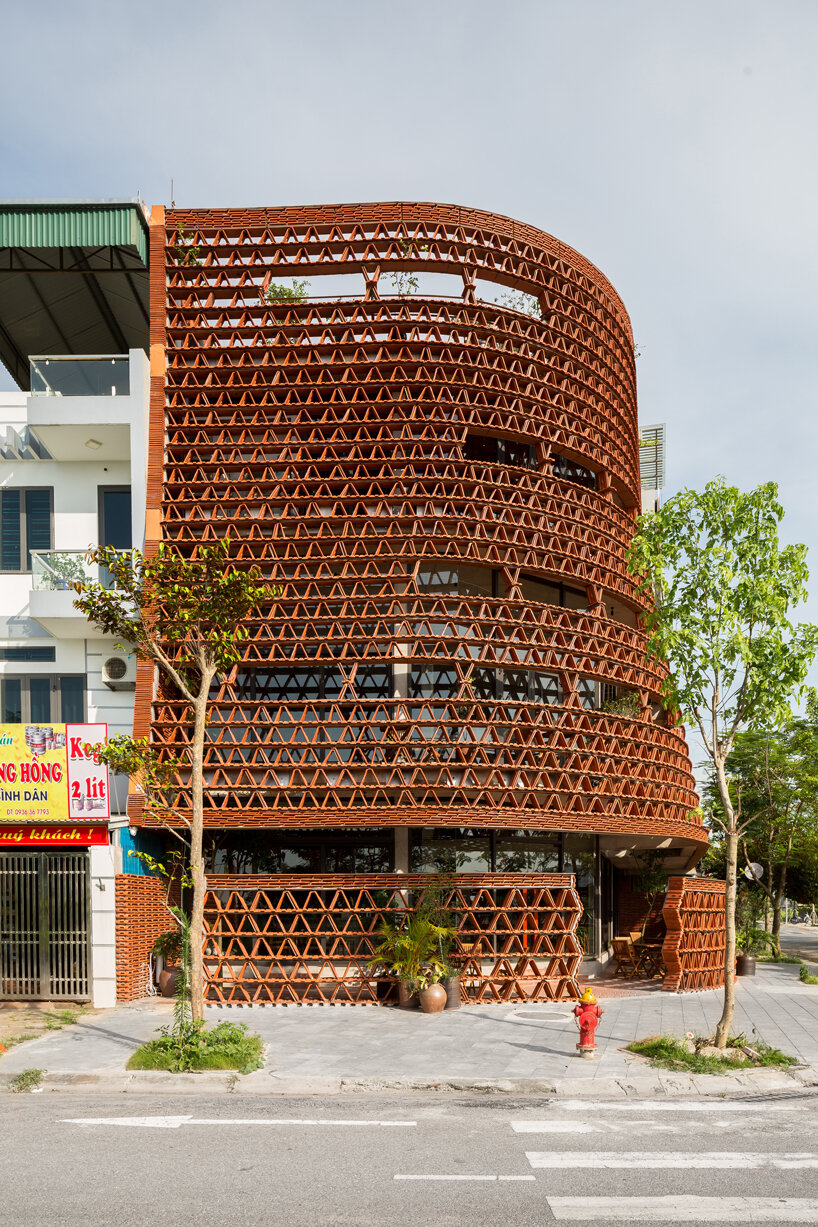 when shaping the building's characteristic façade, H&P architects chose clay roof tiles as it's a familiar material in the vietnamese context. the architects also hope to inspire the reuse of these 'memory-filled tiles', which are often considered as construction waste once old houses are extended or demolished.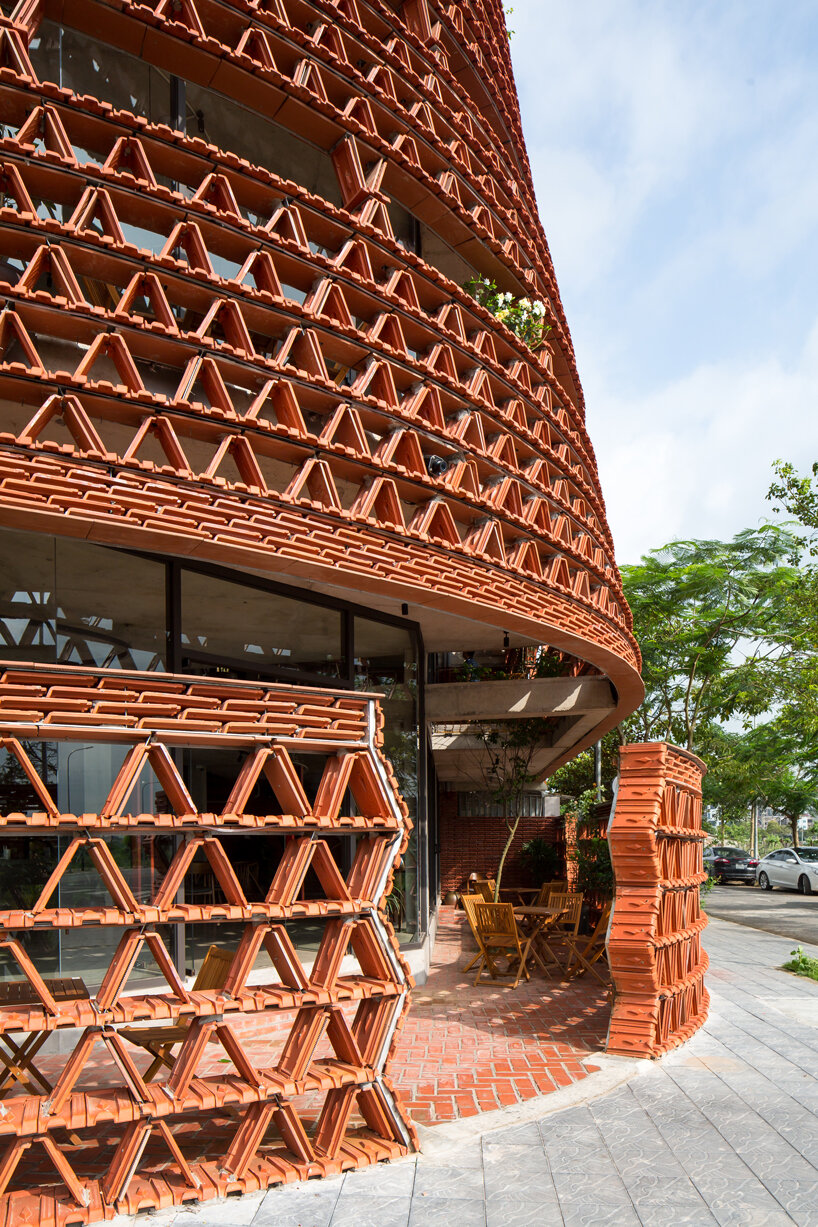 the tiles are stacked in a pattern of triangles, creating a secondary skin from the primary glass elevation. a shaded void space is generated in between the two skins, where locals can relax on floor nets or enjoy a drink with friends.