located in the port of mahon in menorca, HAUSER & WIRTH has opened its latest art center following a two-year conservation project by paris-based argentinian architect luis laplace, a long-standing collaborator of the gallery. the sensitive conservation project repurposed the existing 18th century outbuildings of a naval hospital in the natural setting of the illa del rei island, resulting in the 1,500 sqm kunsthalle. an exhibition by mark bradford has inaugurated the space with a dynamic suite of new paintings and sculptures.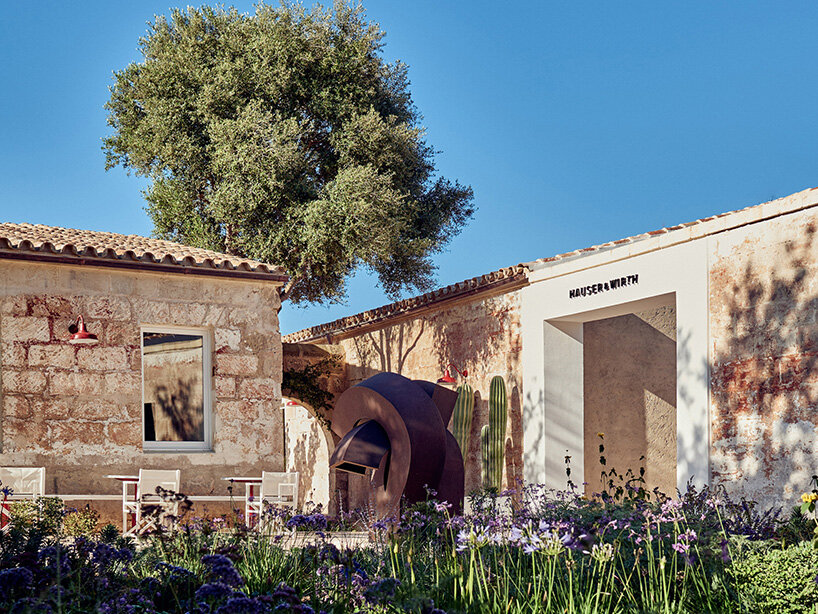 elogio del vacío vi (2000) by eduardo chillida on hauser & wirth menorca. courtesy of the estate of eduardo chillida and hauser & wirth. © zabalaga leku. san sebastián, vegap, 2021. photography: daniel schäfer
'for the past year it's felt like we're living on mars, masked up, suited up, six feet apart on ground that just won't stop moving,' said mark bradford. 'eventually you've got to decide to move with it, to recognize that the unsteadiness is just a part of the course of history. I'm excited to share this new body of work, and look forward to steadier ground ahead.'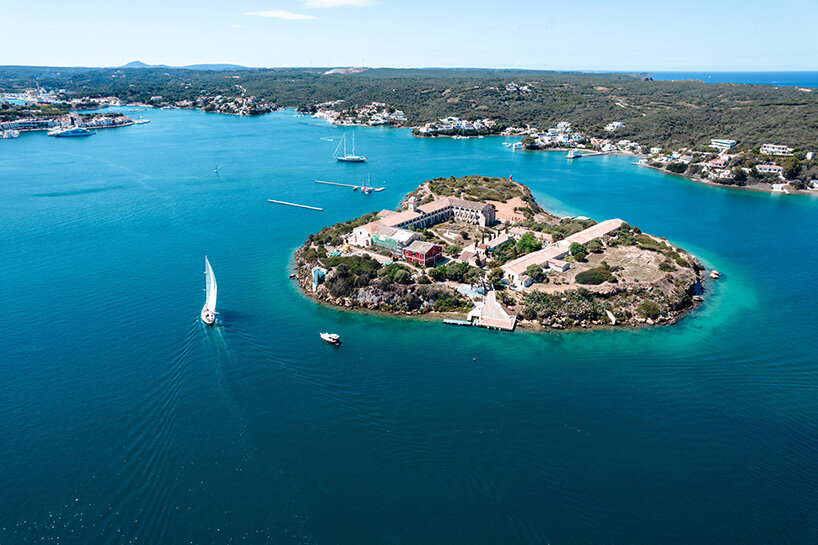 images by be creative, unless otherwise stated
the restoration project by luis laplace for HAUSER & WIRTH menorca placed importance on protecting the unique natural environment of its location. rain-water collection protocols, creation of a water plant to reuse water for ground irrigation, and energy-efficient climate control have been embedded into the building. flexibility and local architecture elements were also part of the design scheme, which saw laplace use skylights and windows to bring in light to the spacious galleries and frame the island and harbor views.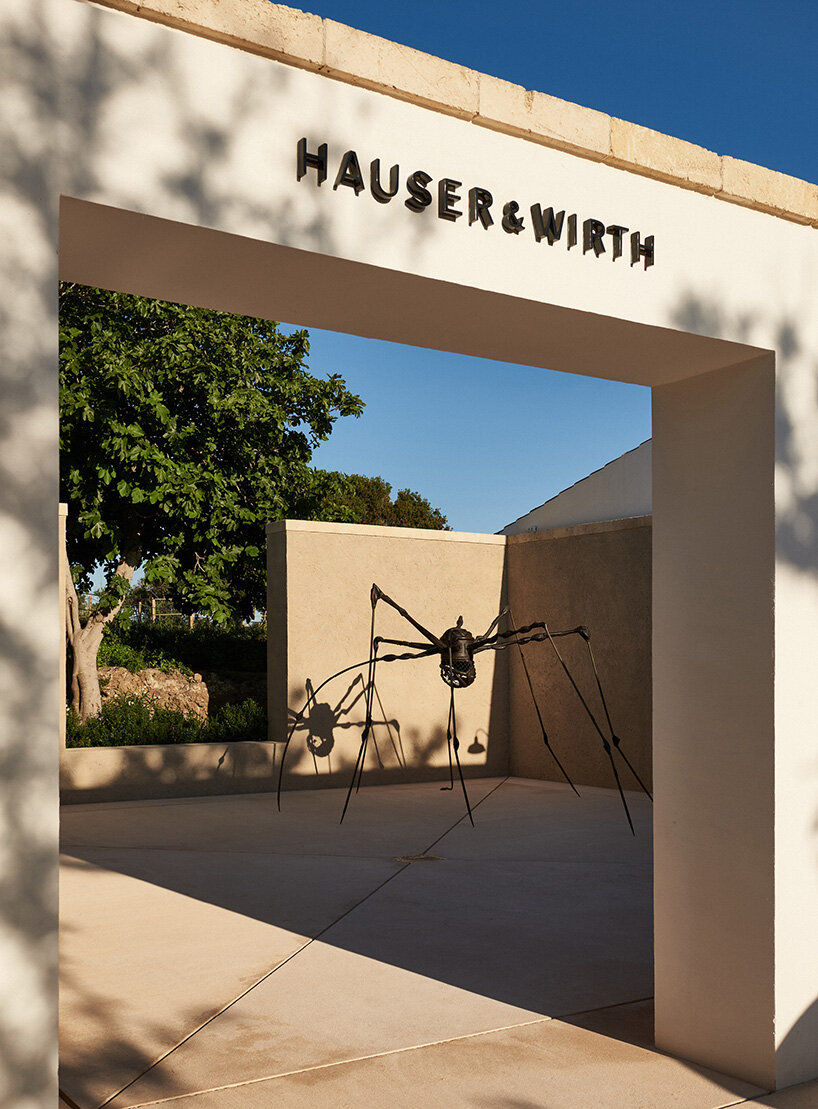 entrace to HAUSER & WIRTH menorca on isla del rey, featuring louise bourgeois, spider (1994). courtesy the easton foundation and hauser & wirth. photography: daniel schäfer
the project also features traditional building materials, such as tiled roof and terrazzo flooring made on site with local stones. the original wood beams have been restored, and wooden trusses added to support the structure. in total, HAUSER & WIRTH menorca comprises eight galleries, a gallery shop, and a 'cantina' restaurant.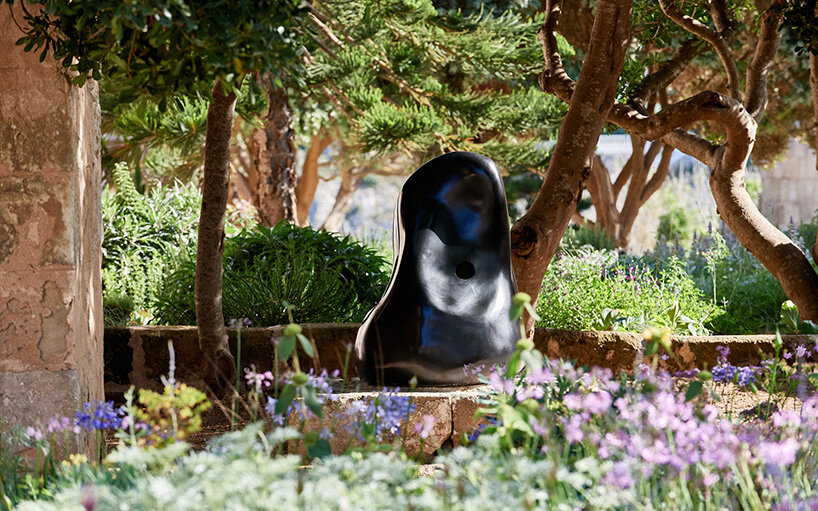 to complement the architecture, the space is surrounded by an outdoor sculpture trail with works by louis bourgeois, eduardo chilled, franz west and others, which stand in dialogue with isla del rey's wildlife and garden designed by influential landscape designer piet oudolf. carefully shaped alongside the gallery buildings, the garden is characterized by a focus on structure and species adapted to the mediterranean climate.