croatian-based workshop incerum crafts toti – a customized, almost polished bronze-colored BMW R100 motorcycle from 1983. the immaculate design appears sleek and minimalist from its side view, but from straight-on, an unusual and intricately detailed asymmetrical aesthetic is revealed.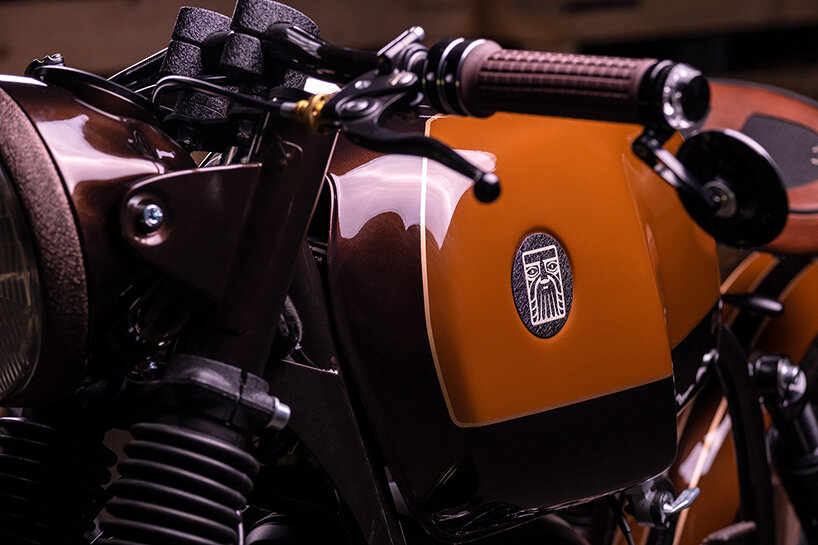 all images courtesy of matej pilaš
the incerum toti BMW R100 custom pictures a strikingly sleek silhouette. to start, the original 979cc was completely rebuilt with a siebenrock kit that now delivers a displacement up to 1070cc. a machined aluminum cap sits atop the tank. the stock subframe remains but is paired with a short tubular section. the back of the main chassis doubles as a new subframe, which neatly causes a set of kellerman micro-LEDs rear indicators to float seemingly float beneath the seat. the signals also act as the motorbike's taillights.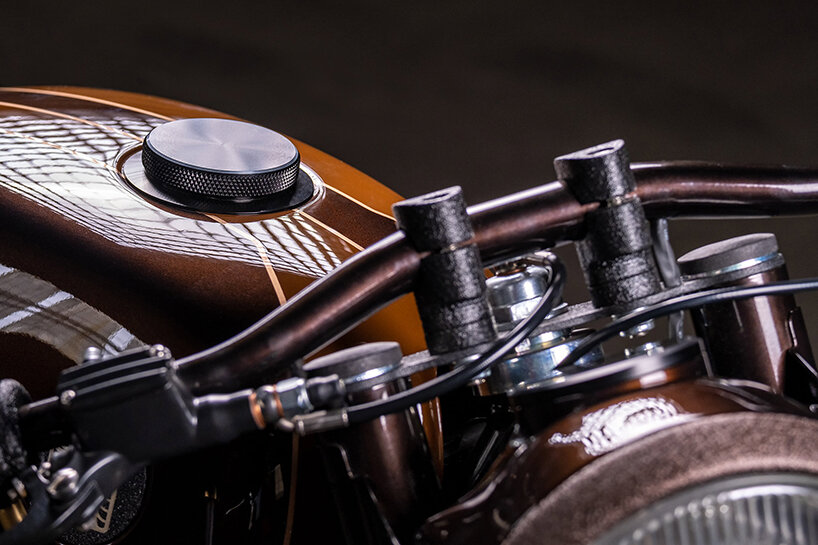 the one-off fenders encompass the only custom bodywork for the design. its asymmetrical nature then becomes even more apparent: the rear fender is set on bespoke single-sided brackets that wrap around the left-side of the rear wheel to start. a lone crash bar on the left-hand side of the engine continues this image, supporting a distinctive yellow-lensed fog light. this is then complete with airhead's tractor-style seat, crafted from brown leather with black alcantara inlays with a cross-stitched pattern.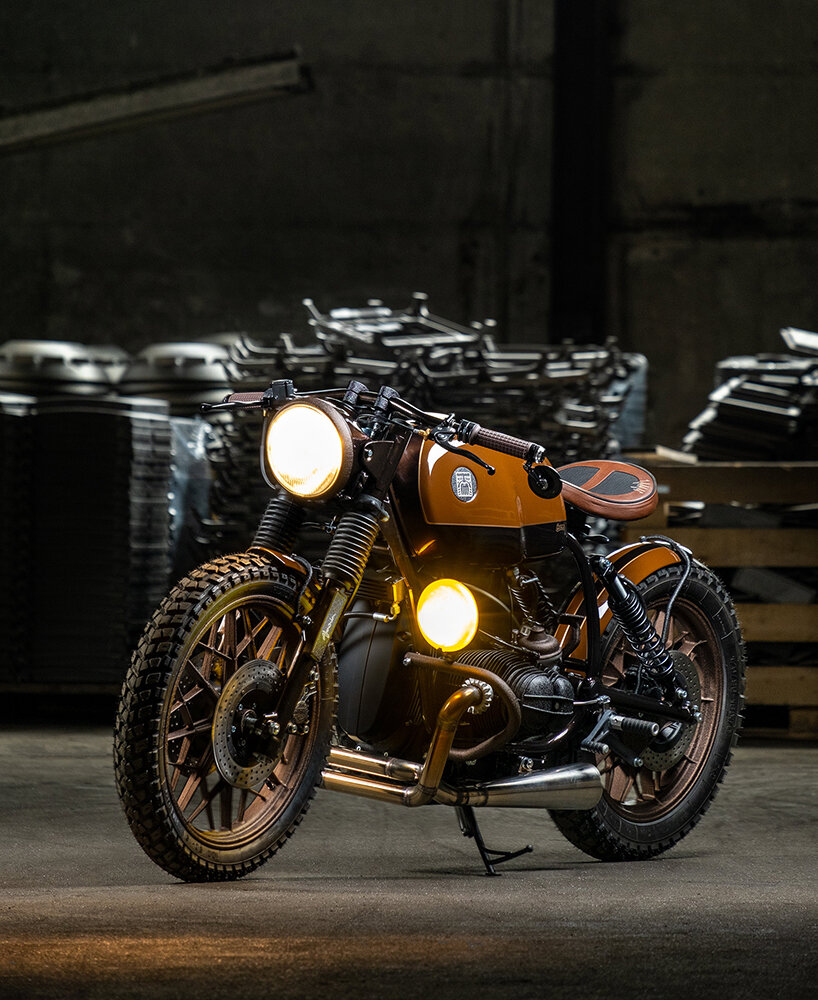 up top the motorcycle's existing headlight shell has been modified. a new set of handlebars with a new pair of risers and new grip hosts a motogadget m-switch mini switchgear, single lane-splitter-style motogadget circular bar-end mirror, and a duo of motogadget bar-end LEDs to finish. the new cockpit is complete with an instrument setup with a stock speedo side-by-side a tach cluster set and now-recessed motorgadget motoscope classic speedometer.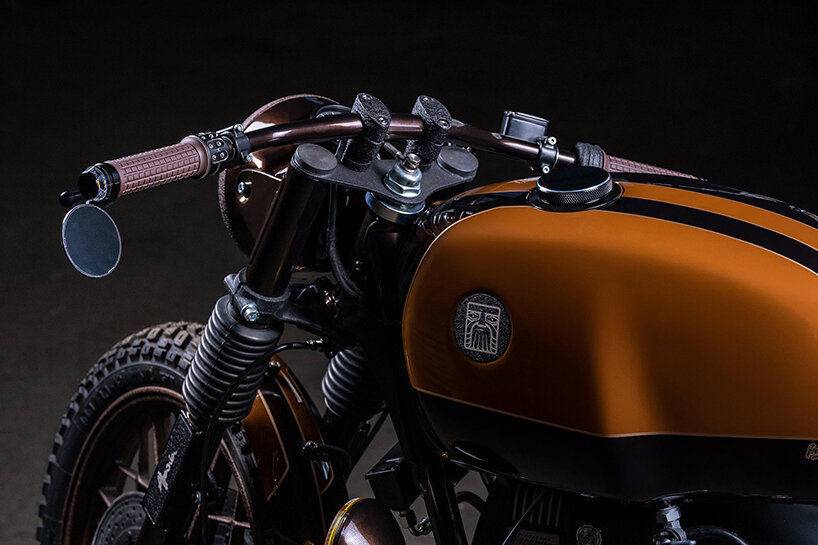 the incerum toti BMW R100 custom is bathed in an elaborate bronze-colored finish. a myriad of shades and different finishes of brown includes a special textured power-coated finish covering parts like the wheels, the tops of the carbs, headlight shell ring, risers, fender support brakes, throttle housing, cylinder headcovers, brake calipers and crash bar. a glossy dark brown finish contrasts on the chassis, subframe, handlebars and swing-arm. highlight touches of black and gold completes the aesthetic.