NASA's major plan to return humans to the moon continues to advance with artemis — their program to land the first woman and the next man on the moon by 2024. knowing that space radiation is one of the biggest hazards crews face, NASA is planning to send three passengers, which are in fact dummies, flying abroad to test the spacecraft's systems and to study the effects of radiation on the bodies. the best part of it all? two of them are female.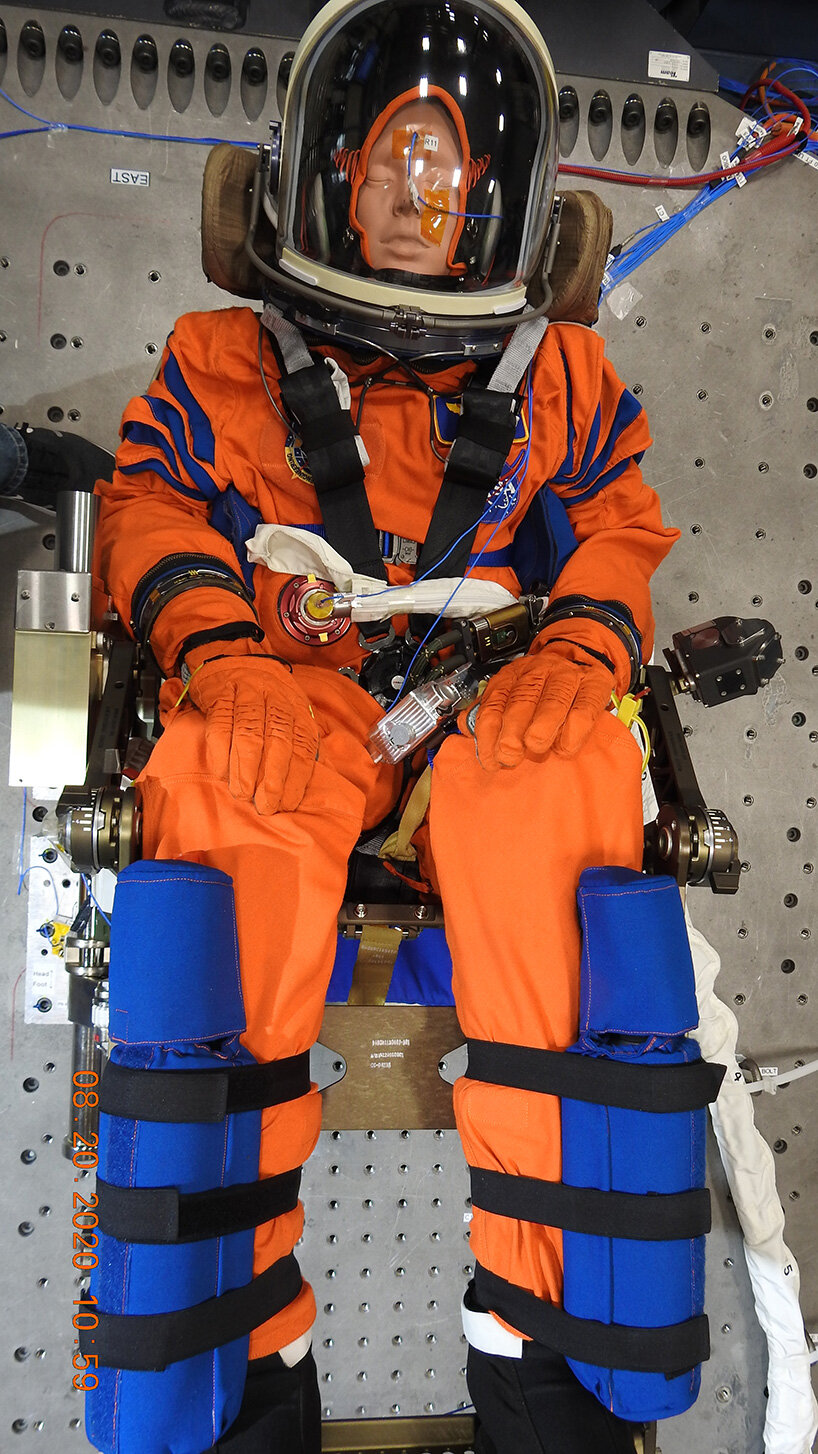 images courtesy of NASA
the three mannequins going on the NASA's mission are commander moonikin campos, zohar and helga. the first one is a male-bodied dummy previously used in orion vibration tests. campos will occupy the commander's seat to record acceleration and vibration data throughout the mission. the data collected will help NASA protect astronauts during artemis II, the first mission in more than 50 years that will send crew around the moon.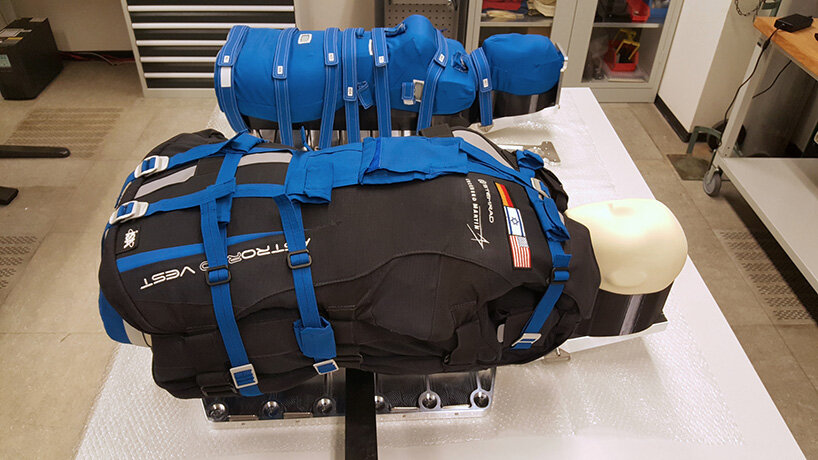 as for the female dummies, NASA is sending two female-bodied model human torsos also known as phantoms. called zohar and helga, the phantoms have a three-centimeter grid embedded throughout the torsos that will enable scientists to map internal radiation doses to areas of the body that contain critical organs. with two identical torsos, scientists will be able to determine how well the new vest the phantoms will be wearing might protect crew from solar radiation, while also collecting data on how much radiation astronauts might experience inside orion on a lunar mission – conditions that cannot be recreated on earth.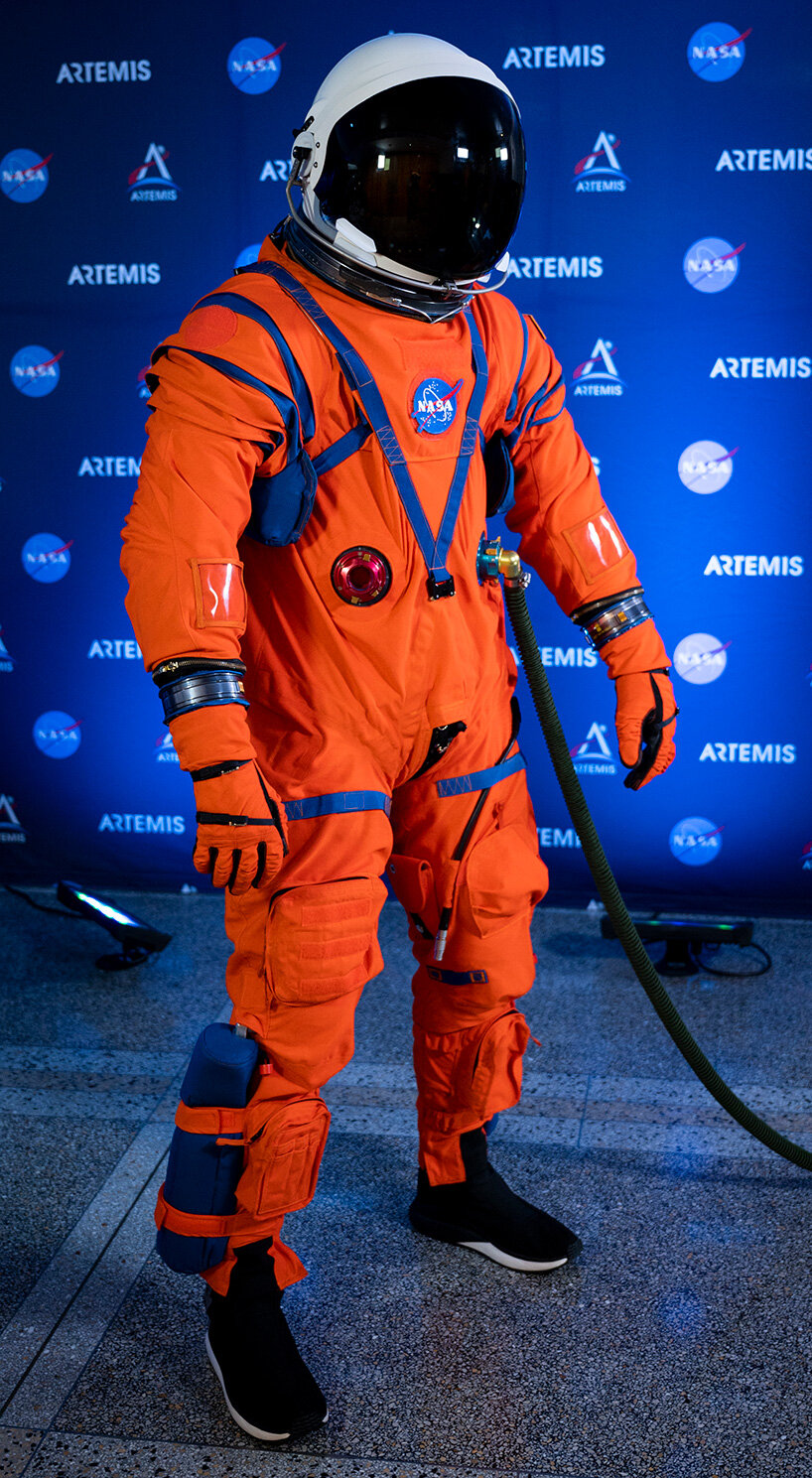 NASA's SLS rocket and orion spacecraft, along with a commercial human landing system and gateway in lunar orbit, are vital to the agency's deep space exploration plans. using robots and humans to explore more than ever before, NASA also will use the moon for humanity's next giant leap – sending the first astronauts to mars.