settling at a hilltop within the byron bay hinterland, australia, the 'federal house' by melbourne-based studio edition office emerges as a black concrete mass accentuated by strategically positioned apertures and linear timber batten screens. the structure anchored securely to the ground and wraps around a central cloister garden, encouraging occupants to form a close connection with the lush natural surroundings.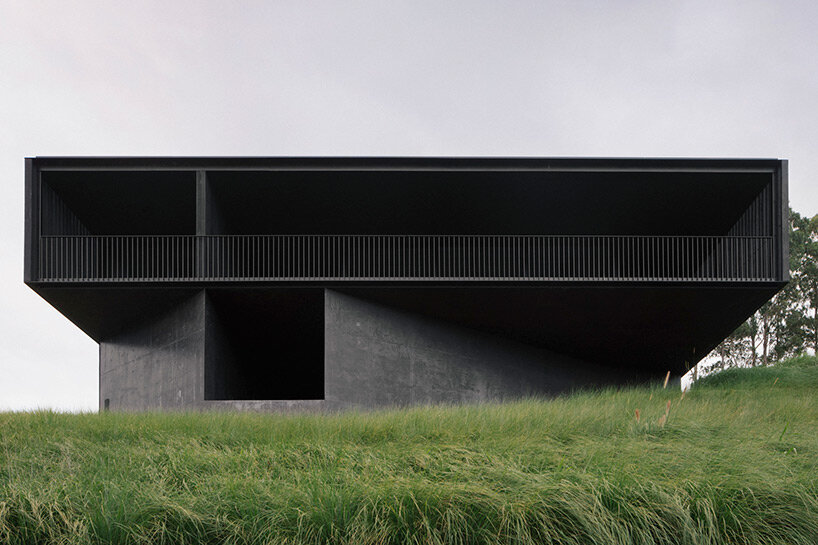 all images by benjamin hosking
there are two main living areas housed inside the dark concrete volume, while the central fern garden serves as an intermediate space between them. all the rooms, as well as the inner cloister courtyard, are wrapped by an open-air hall and lay sheltered from the sun behind a screen of deep, rough sawn timber battens. within this mass and under the living spaces, edition office has installed the swimming pool, which opens to its own north-facing opening.
the principal bedroom of the residence extends out over a shaped black concrete mass, while the void below offers a glimpse into the swimming pool, extending under the entire depth of the home. edition office has enveloped all bedroom areas a warm timber shell, transitioning into immersive textured black stone bathrooms, with each framing its own connection to the natural setting outside.