israel-based drone photographer lior patel has captured the choreographed movement of a flock of sheep from above. the footage, which is both mesmerizing and somehow unsetting to some, was captured throughout the past seven months when patel followed a large herd of sheep move from the winter pasture to the summer one. the size of the herd ranges from 1,000 to 1,700 sheep.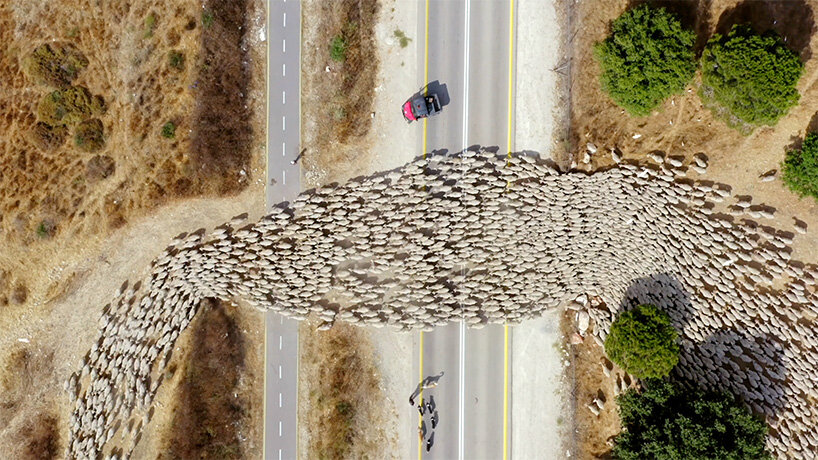 screenshots taken from liar patel's video
shot with a drone, the video shows the herd of sheep moving along the peace valley region of yokneam. the video has been accelerated, making evident the patterns created by the flow of the animals. overall, the sheep travel around seven kilometers and are guided by shepherds and border collies which can be seen in the video.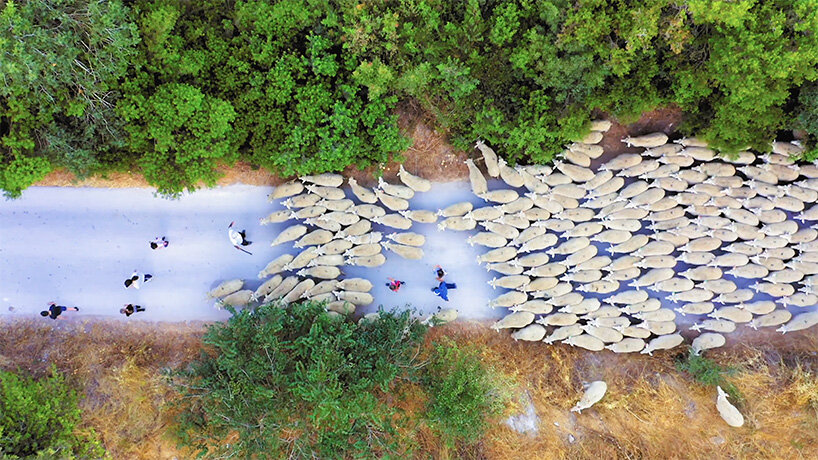 patel told colossal that he used a fixed camera position to capture most of the scenes, and each shot corresponds to 4 to 7 minutes of the animals crossing. 'the first challenge is to understand the elasticity of the herd during the movement, its dispersal during grazing, and how it converges into one tight pack towards exit/return from pasture and crossing roads and paths,' he said.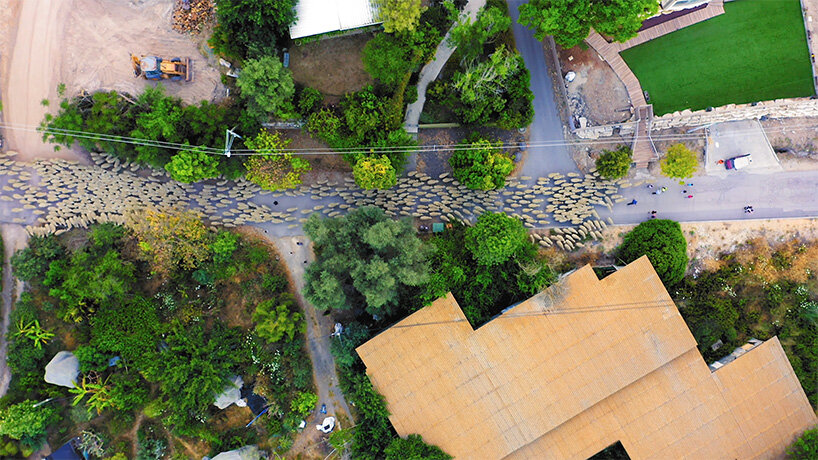 for animal-related drone footage, watch this reindeer cyclone in all its glory.