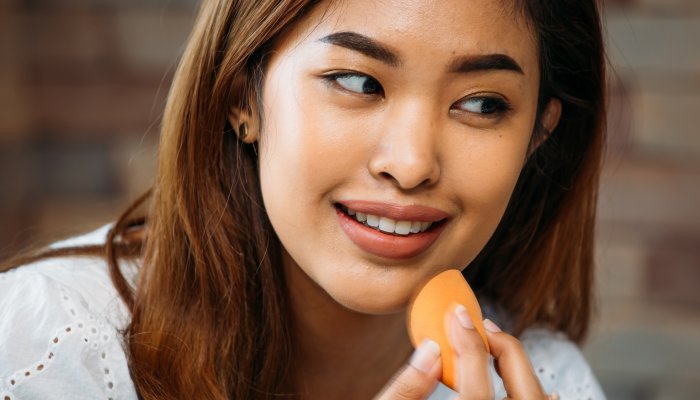 Absolutely! While BB creams can have skin care benefits (SPF, hyaluronic acid, and antioxidants, to name a few), they shouldn't replace your skin care routine. Even if you combine a BB cream with moisturizer to thin out the consistency, you'll want to have a moisturized base before you start. 
On that note, you'll want to apply a layer of sunscreen beforehand, even if your BB cream contains SPF. As board-certified dermatologist Angelo Landriscina, M.D., previously said regarding sunscreen-moisturizers, "The SPF of any product is based on using 2 milligrams per centimeter-squared on your skin, which is about half a teaspoon for the entire face." (Or about a nickel-size dollop, in case you need a visual.) 
So to make sure you reach optimal protection, you'll need quite a lot of BB cream—and you might not necessarily want that much coverage, which is fine, but you should use a proper sunscreen underneath in that case. 
As for how long you should wait in between steps, there's no specific timestamp, but both Dempsey and Patinkin recommend waiting a few beats before moving on to makeup. "A good rule of thumb is to wait until your moisturizer or SPF feels dry to the touch before applying," Dempsey notes.