with its newly designed ORCA toronto, safdie architects seeks to introduce a vibrant public park that will weave together the neighborhoods surrounding downtown toronto. by decking over the expansive rail corridor leading to union station, the team reclaims a prime location just west of the CN tower. of the site's 16.5 acres, 10.5 acres are available for an urban park, while 6 acres host residential, office, hotel, retail, and transit facilities. reconnecting the downtown area to the city's waterfront, the new neighborhood will become a vital community, animated by both the park and integrated retail, for the underutilized part of the city.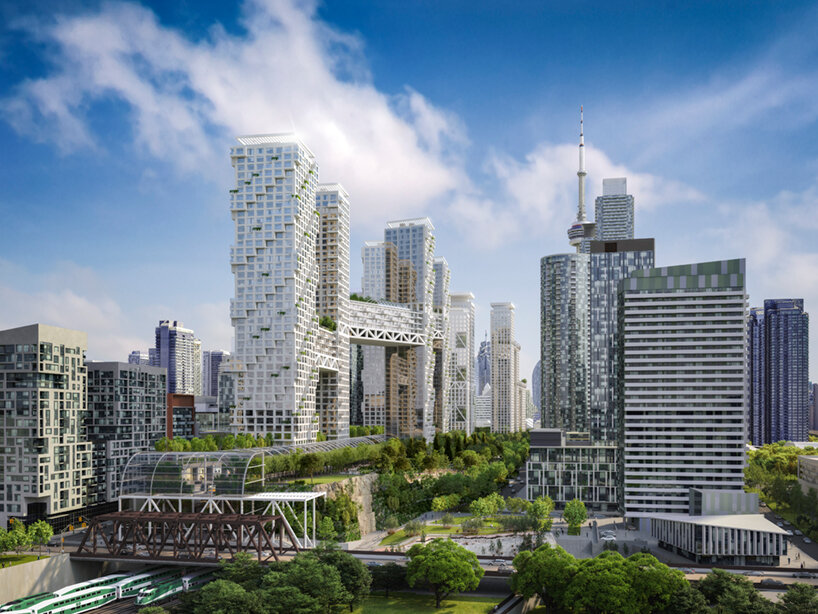 images courtesy of safdie architects
safdie architects organizes its proposed ORCA toronto as an assemblage of slender residential towers connected by elevated bridges. these bridges will host housing units, gardens, and recreational facilities, maximizing the permeability of the project and the park area. safdie architects pioneered the concept of bridging between towers as a means of creating special public and community amenities. in contrast to individual apartment buildings, the linked residential towers offer connection as well as shared indoor and outdoor amenities at multiple levels to encourage interaction among residents and foster a sense of community.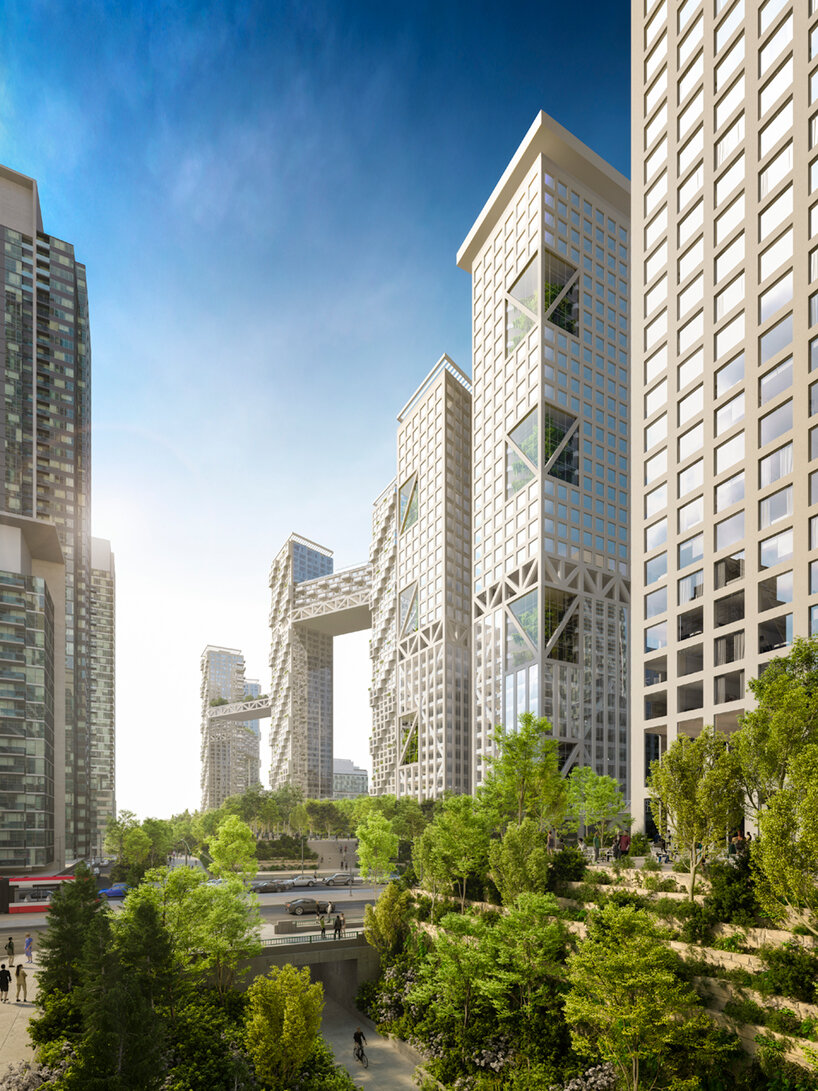 safdie architects' ORCA toronto activates 65% of the site's area with a multilevel park, designed in collaboration with PWP landscape architecture. imagined to draw people across a range of ages, the park features open lawns, playgrounds, walking trails and bike paths accessible by ramps, escalators, and elevators interwoven throughout the development. developed in collaboration with arup engineering, the project incorporates nine towers in total, including a corner office tower and eight residential towers with approximately 3,000 units of housing. the profile of the towers and their offset alignment preserves a sense of openness and porosity, while maximizing sunlight and views for residents. collectively, the towers and the bridges between them, frame dynamic views of toronto's skyline as one moves around the site.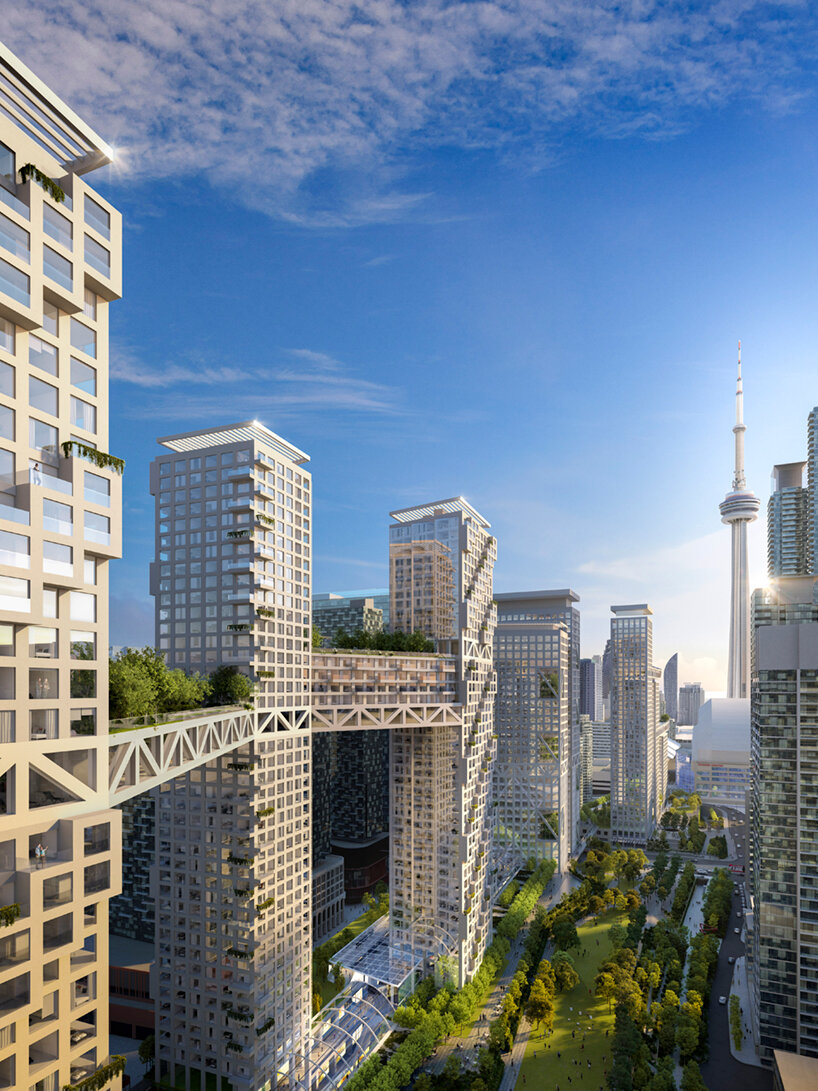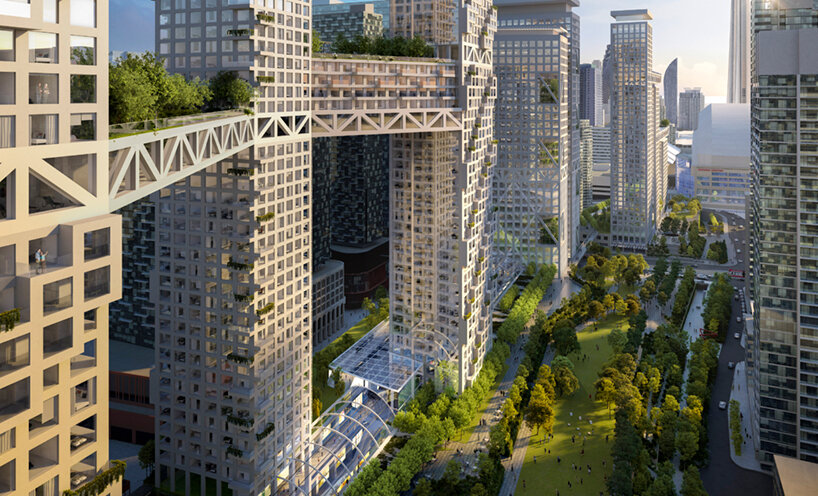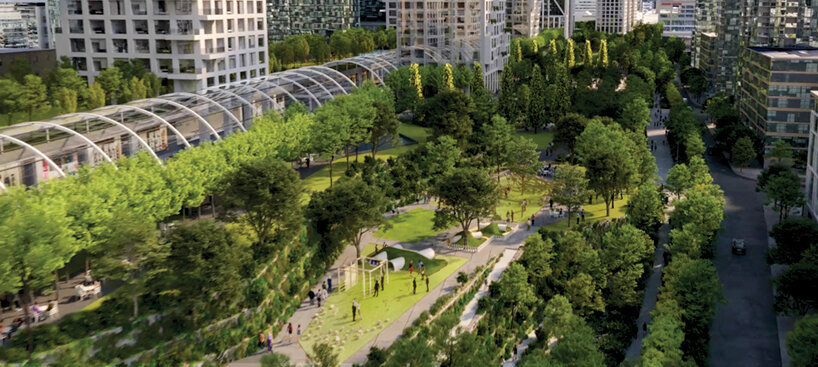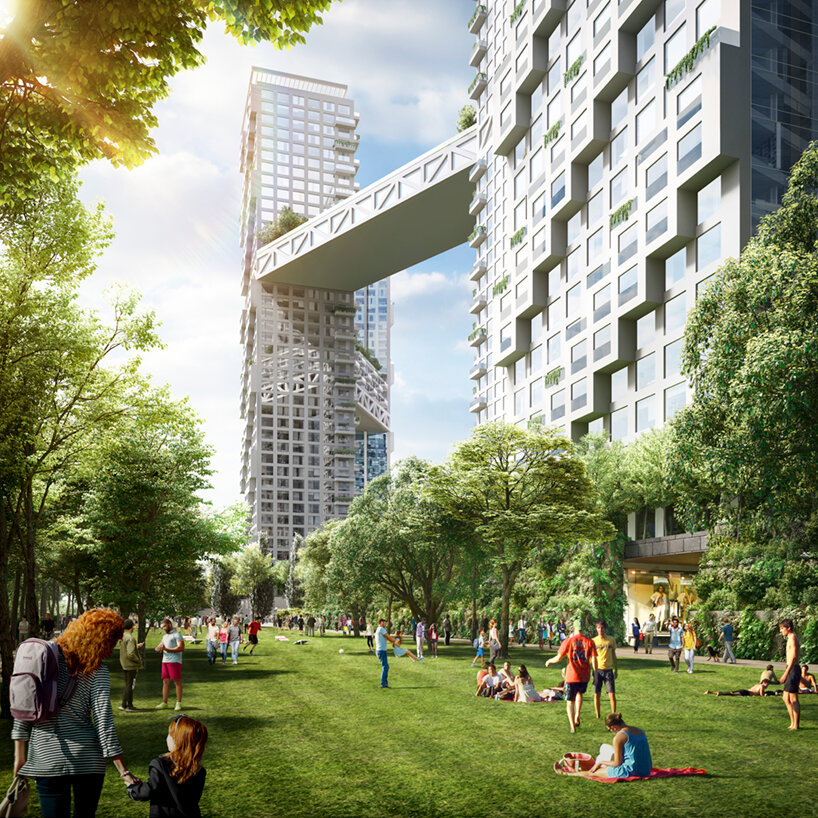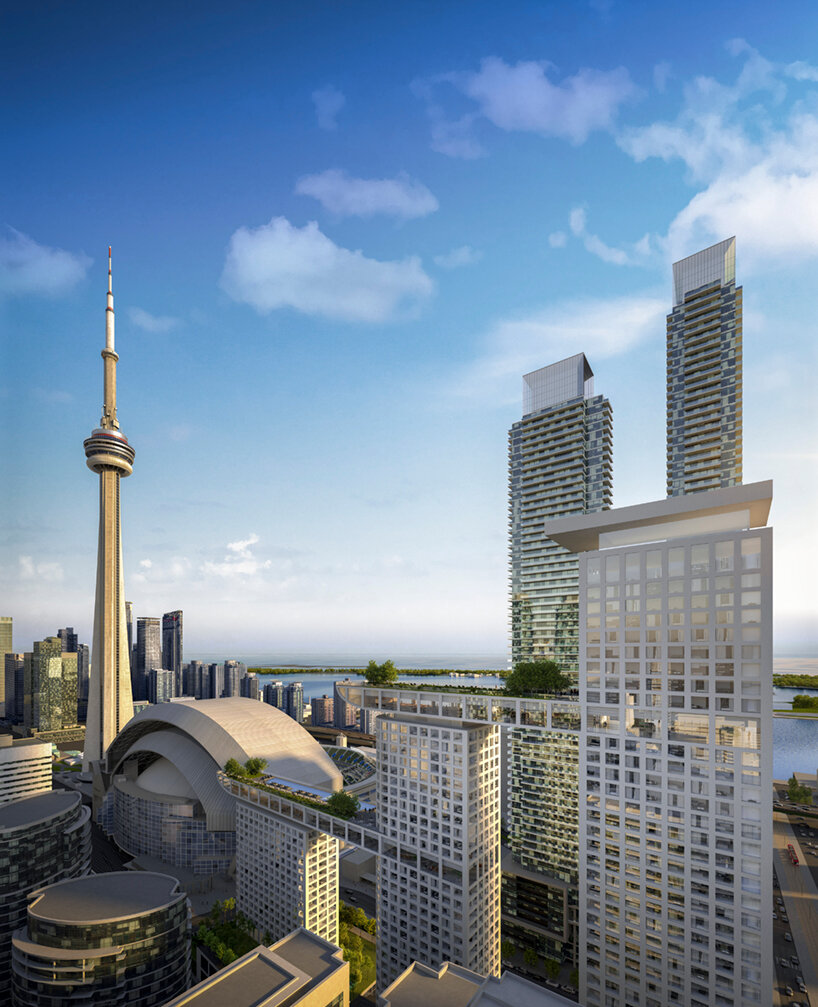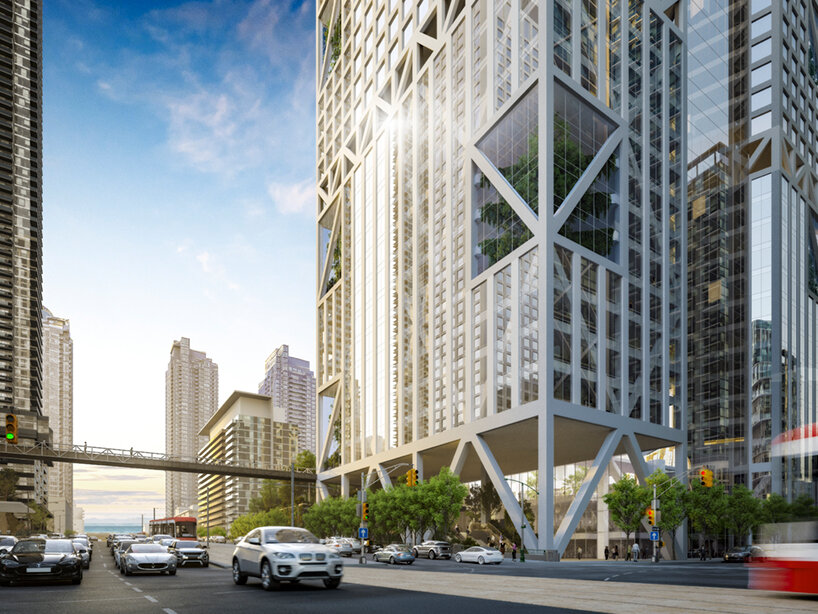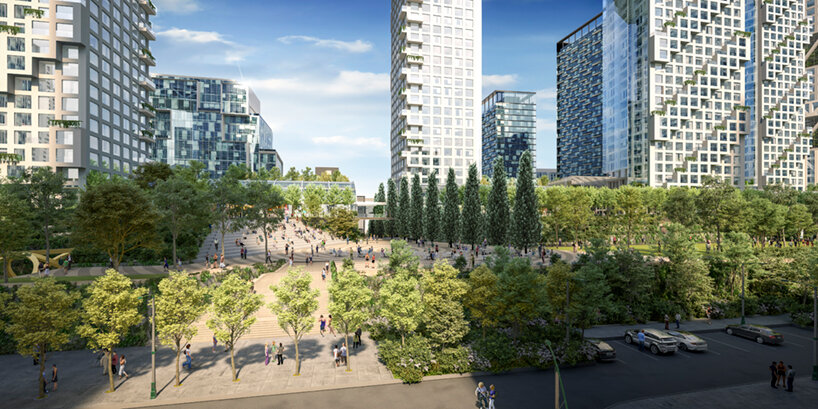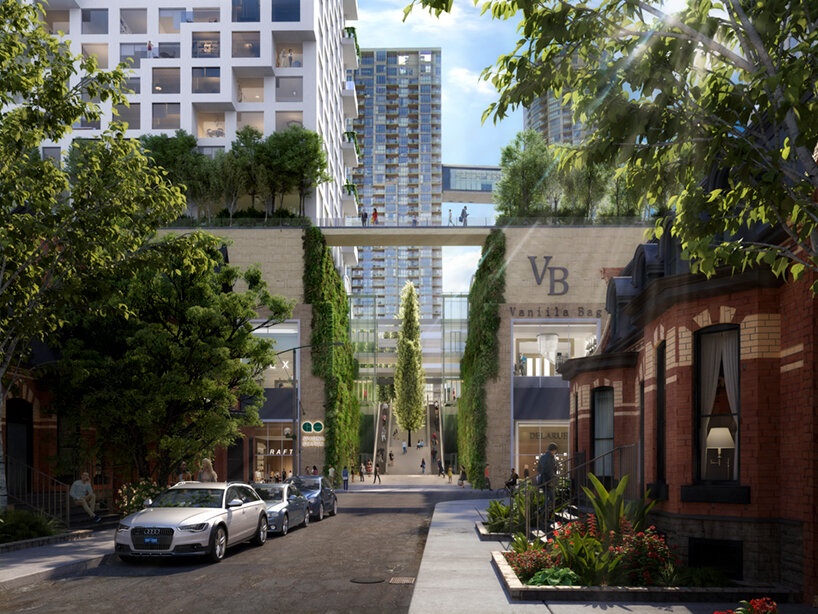 project info:
project title: ORCA toronto
location: toronto, canada
architecture: safdie architects
landscape architecture: PWP landscape architecture
local architecture: sweeny&co
engineering: arup engineering
client: CRAFT development corporation, kingsmen group inc., fengate asset management
status: proposal, currently under public review in dialogue with the city of toronto