nowadays, data visualization and infographics are the go-to tools to communicate complex information and statistics. but where did these methods originate? and who were the pioneers behind them? well, a new trio of books titled information graphic visionaries delves into the history of information graphics and shines a light on three principal figures: florence nightingale, emma willard and étienne-jules marey. from nightingale's innovative medical diagrams to willard's stunning timelines, each book compiles a visual catalog of essays and never-before-seen images.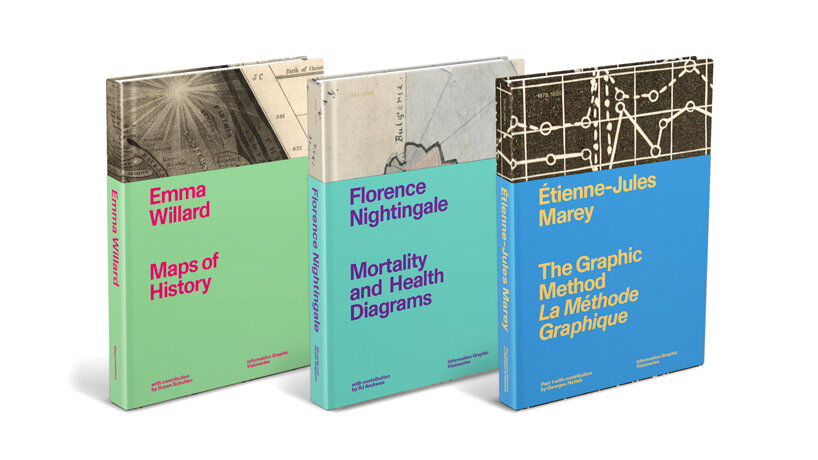 (main image emma willard, introductory map detail)
all images courtesy of information graphic visionaries
emma willard created new ways to understand and depict time, her inventions defined chronology for millions of americans. florence nightingale's data stories persuaded royals and generals to adopt health reforms, preventing thousands of needless deaths. étienne-jules marey revealed to the human eye what it cannot naturally see; changing not only science but cinema and art too. his poetic book, titled the graphic method (la méthode graphique), was the first about data graphics and has inspired insiders for over a century. it has never been translated to english, until now.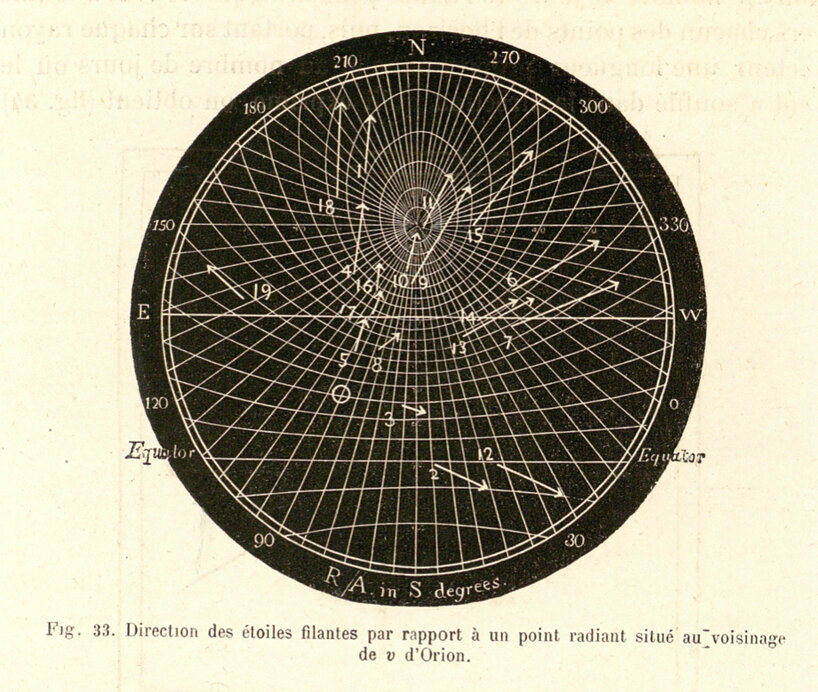 étienne-jules marey, direction of shooting stars
the international team compiled these exhaustive compositions by researching collections around the world, establishing complete visual catalogs of work from letters, sketches and edits through to completed work, discovered new materials and found long-lost graphics. archival photography has allowed the reproduction of these findings to be printed to scale, revealing details often overlooked and celebrating the works of these three revolutionary creators.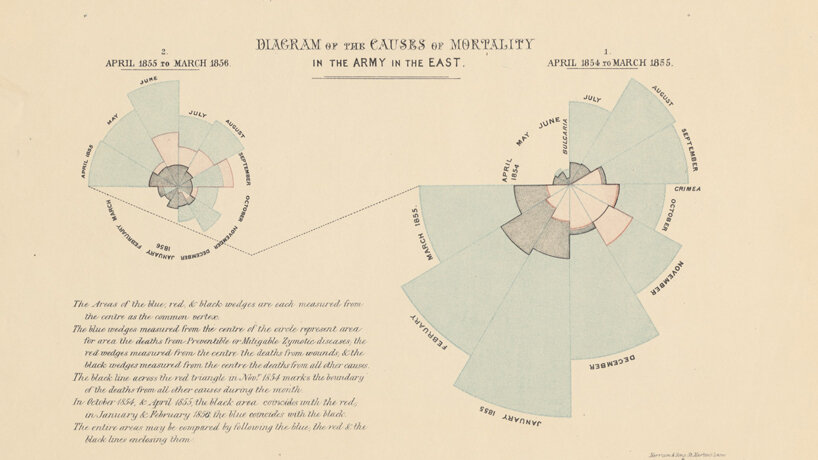 florence nightingale, diagram of the causes of mortality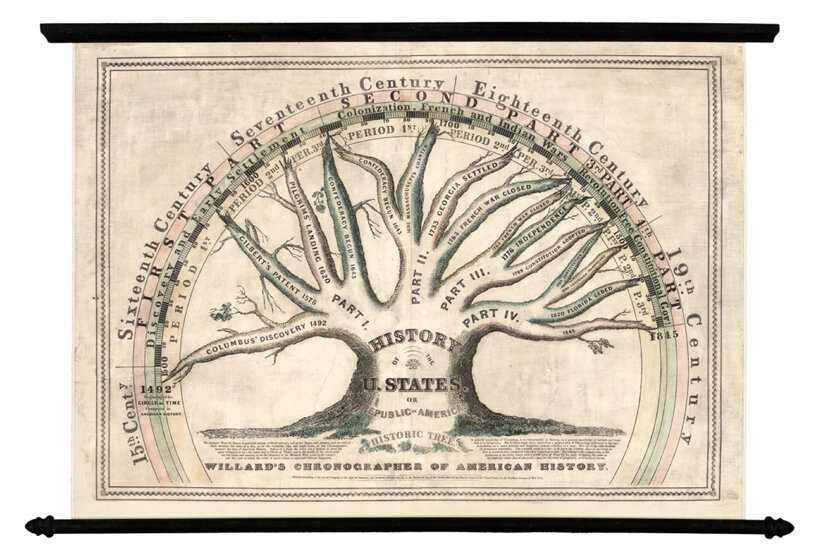 emma willard, chronographer of american history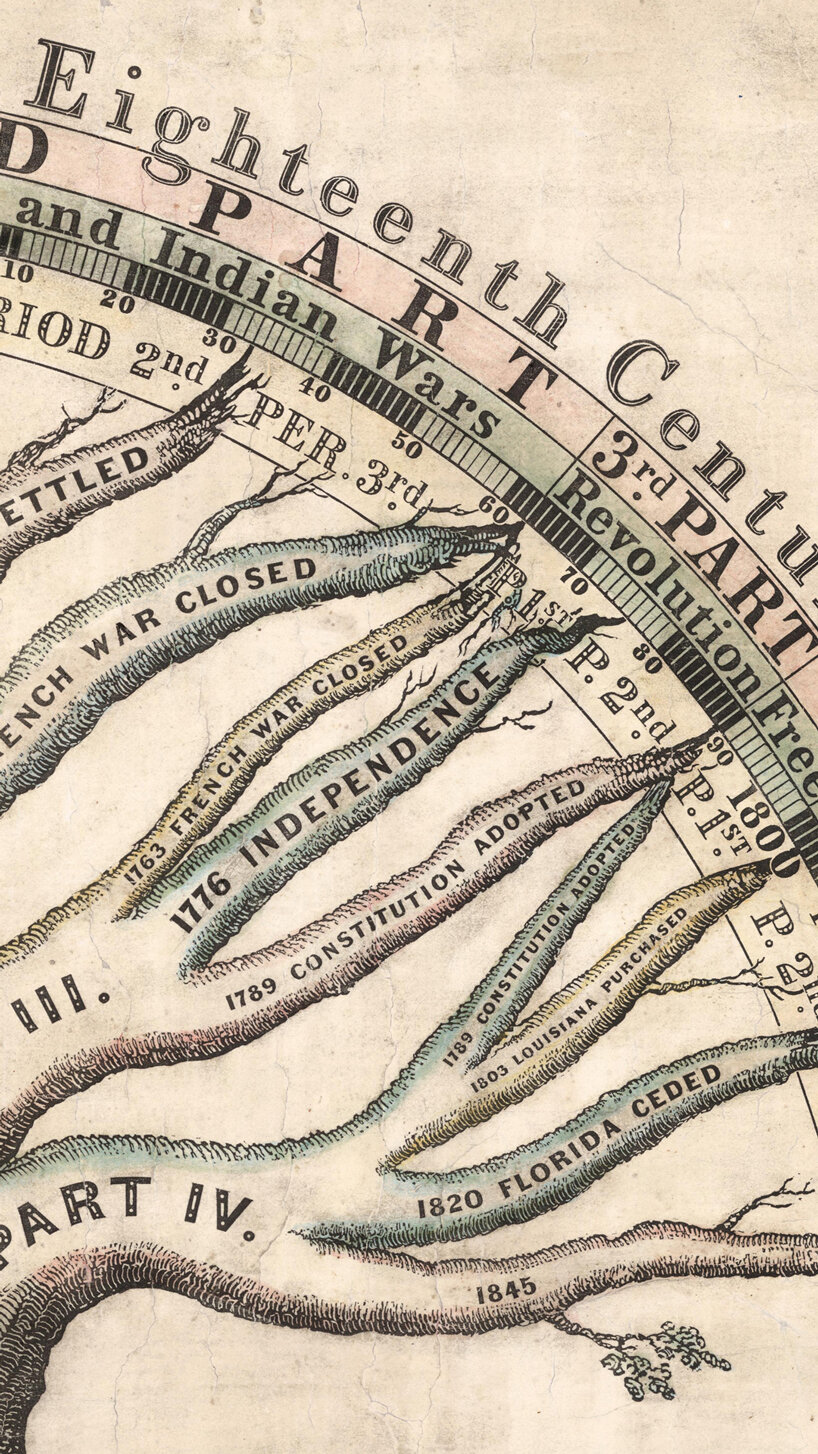 emma willard, chronographer of american history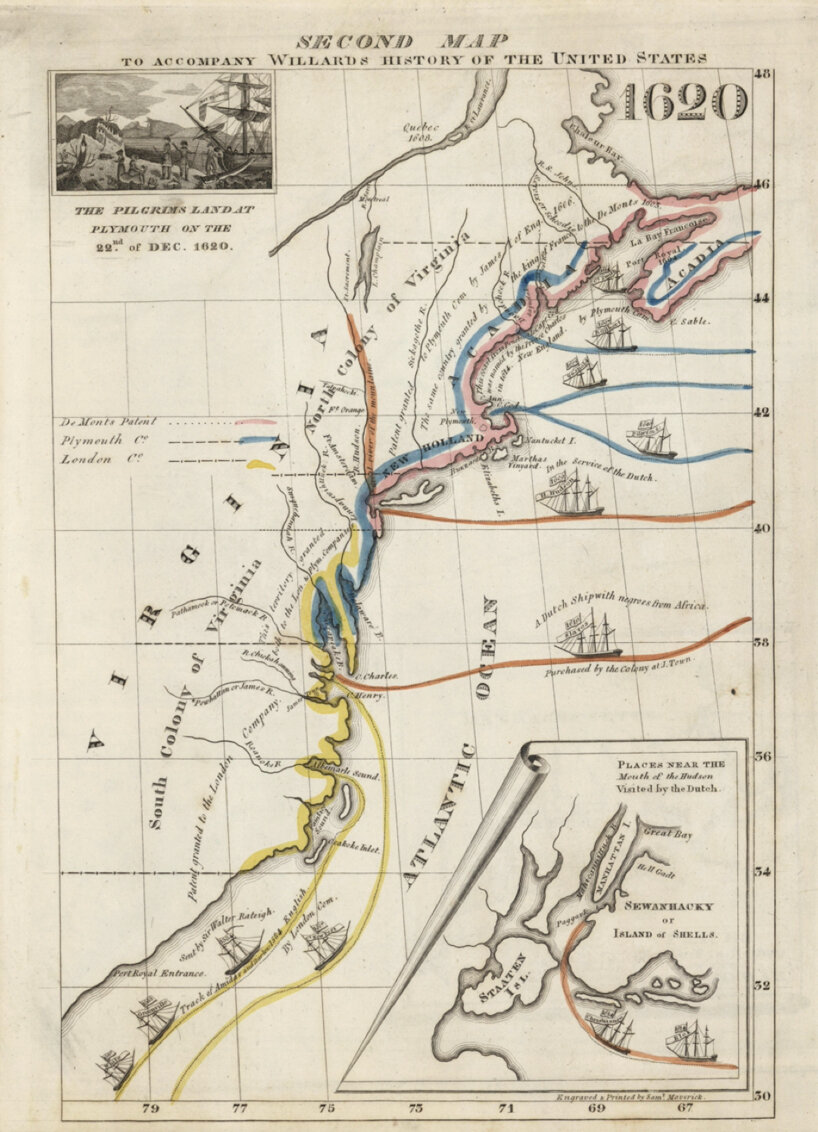 emma willard, map of 1620