milan-based NU1 design has unveiled drobo — a prototype for a medical product delivery robot. 'while pharmacies are considered essential businesses that will stay open during the widespread shutdowns, many people are avoiding public places to help protect themselves and others from COVID-19 and they prefer home delivery instead of going to the pharmacy or grocery store,' comments the studio on the motivation behind the project.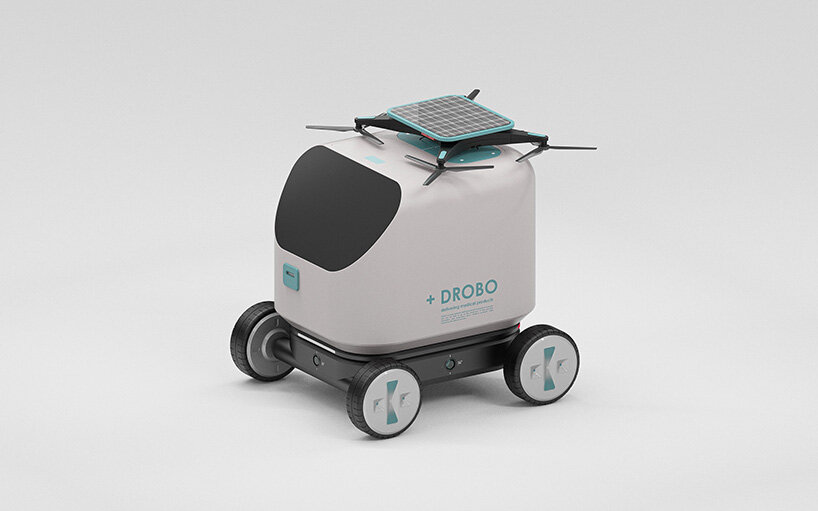 drobo is medical product delivery robot with a solar-powered drone
images by NU1
friendly and autonomous, drobo by NU1 can deliver medical products safely to patients who cannot go to the pharmacy. complete with a large display, the robot can provide instructions about medical products while performing the delivery process. it can also perform easy checks on patients, including COVID-19 and blood oxygen tests, and send the results to their physicians.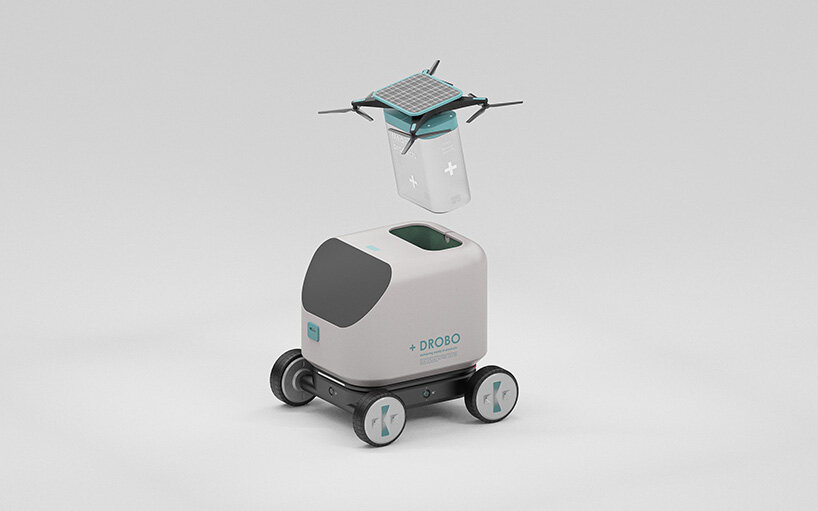 a drone allows it to reach patients in buildings
drobo is equipped with four wheels and an electrical engine. its battery pack can provide up to eight hours of charge for continuous use, and it charges itself autonomously between tasks. a drone suspended on the back part is attached to a rail that links it up to the cargo zone in order to fly off with the medications thanks to grips that go into the small storage box. this makes it easier to deliver medical products to high buildings.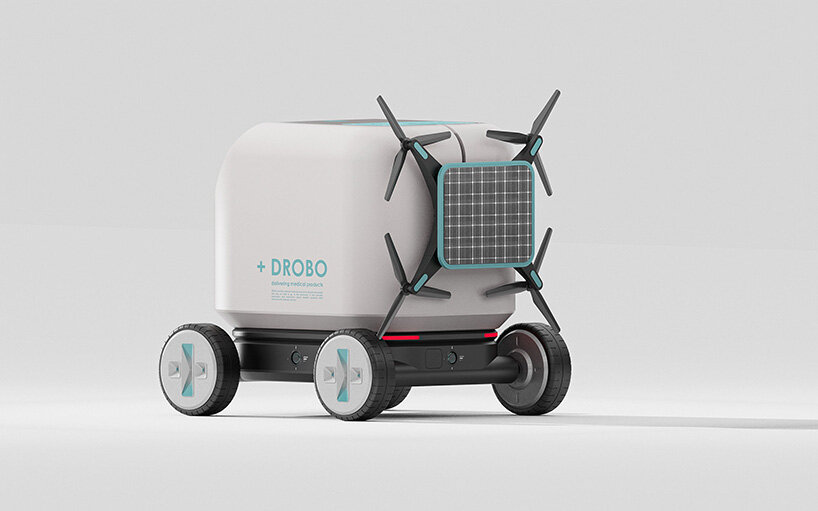 the drone is solar-powered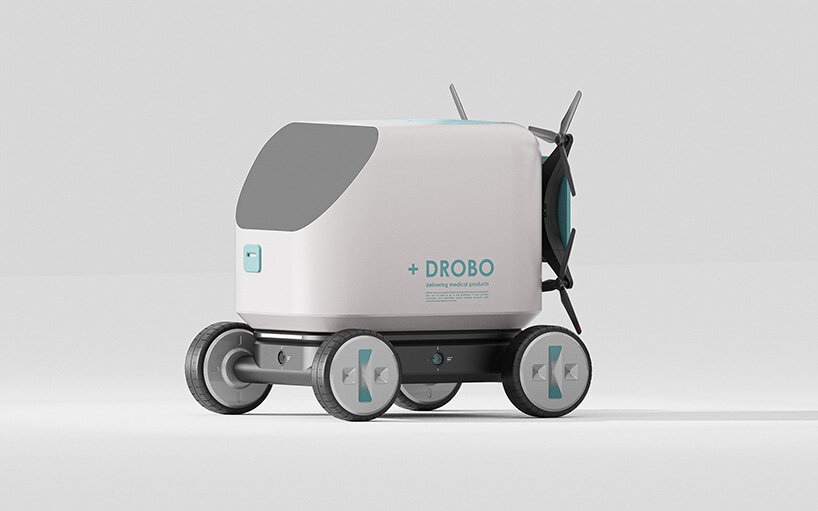 four wheels and an engine power it