chinese studio aoe architects has completed the guilin lebei homestay hotel. located in the scenic tourist city of guilin, guangxi, china, the design takes cues from the local climate and environment — including the lush trees and the small river flowing through the site — resulting in an immersive accommodation experience that connects visitors with nature.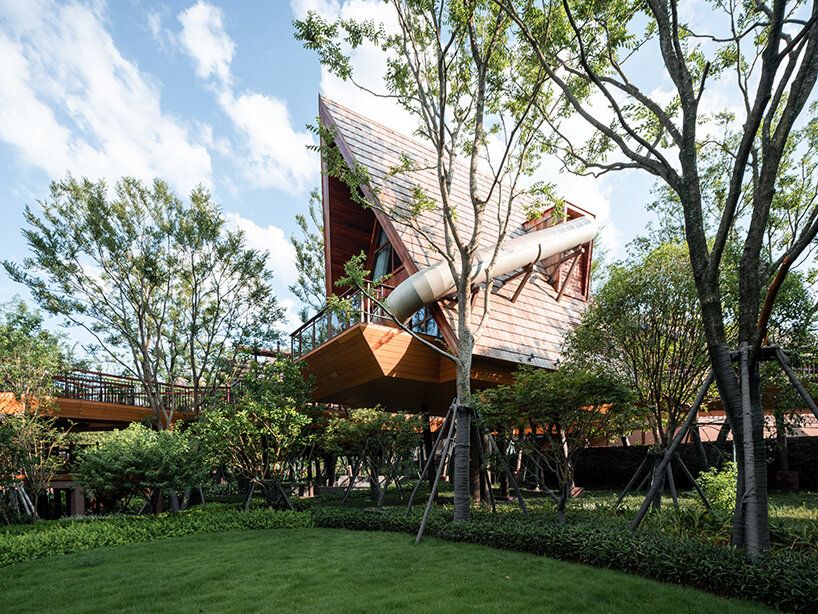 images by runzi zhu
'the history of the hotel can be traced back to ancient civilization,' comments aoe architects. 'it is a kind of shelter with a wide view and practicality, while avoiding danger. we applied the concept into the project, enabling visitors to have a closer relationship with nature. the building is raised to a height of 5 meters. the elevated building is light and interesting and can have the widest view. at the same time, the height of the treehouse is aligned with the tree canopy. looking out of the window, there are lush trees, giving people the experience of shuttling through the jungle.'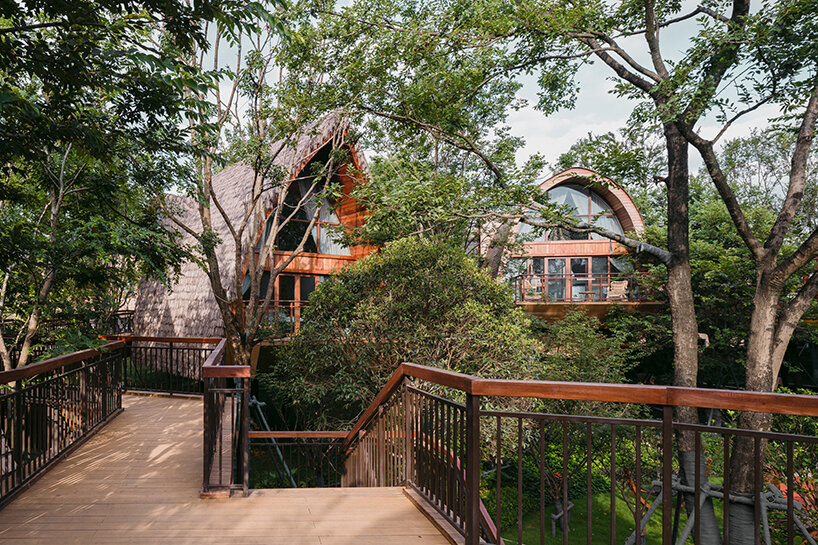 the hotel encompasses a total of 13 individual units, each one featuring different forms, areas and shapes. they are approximately 27 square meters divided into two levels — the first one includes the main activity area while the second uses the triangular space to create a crawling space for children to play. the ones that have an apartment shape, use this second level as the children's bedroom and the rest for the adults. a climbing ladder connects both floors.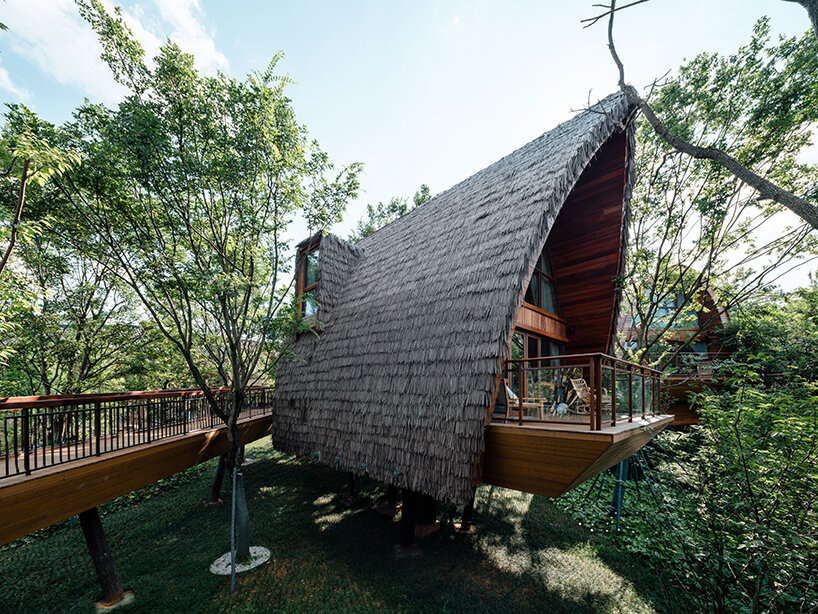 the hotel is connected through floating plank roads, which include slides, slings and other entertainment facilities. these also lead to the ground garden and leisure spaces for gazing and relaxing among the treetops