on the occasion of the 17th venice architecture biennale, zaha hadid architects is presenting alis — an innovative space for physical and digital connectivity. developed in collaboration with tecno, the pod was conceived to increase and facilitate team work, redefining the concept of social interaction and responding to new requirements of contemporary meeting spaces. the pavilion has been constructed with the highest standards with exacting digital manufacturing techniques including 3D-printing and CAD/CAM tooling.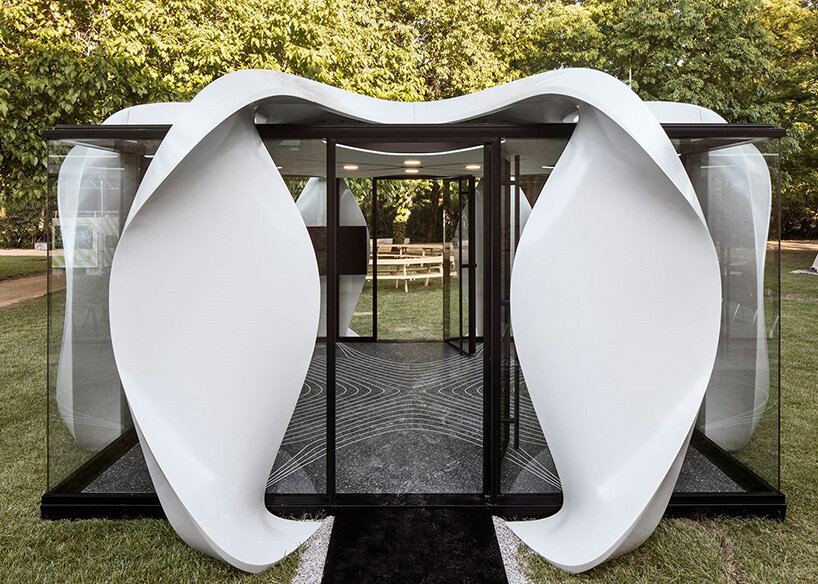 images by alessandra chemollo
alis by zaha hadid architects for tecno spa redefines the concept of social interaction with a unique pod, designed to enhance collaboration and cooperation. inspired by the organic forms of an orchid, the pod features petals that envelop the ceiling and walls of a glass cube, measuring nearly six meters in length. the fluid forms of the petals provide transparency, allowing light to pass through, while ensuring privacy for those inside.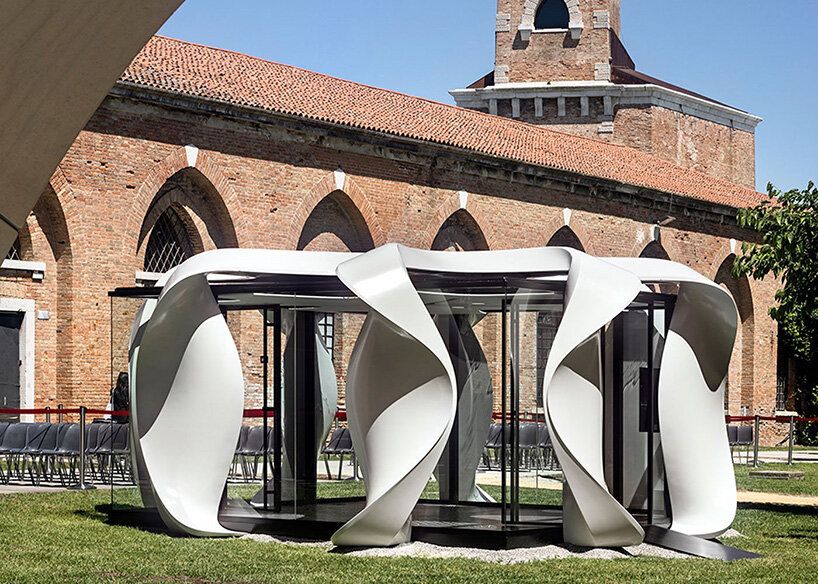 alis has been created with the idea of creating a space for the future, where flexibility and comfort are complemented by advanced information technology zones. the pod can be installed in a diversity of settings: indoor and outdoor, offices and commercial spaces, as well as civil and communal settings like train stations and airports. the pod can be fully customized based on the requirements of its users. its modular design enables it to be easily disassembled, transported, repurposed and re-used in different configurations for alternative options.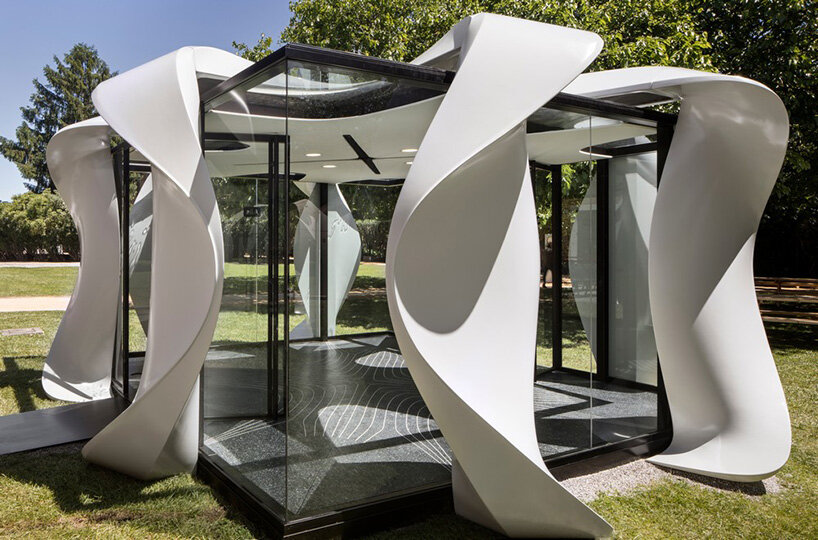 'our work marries innovations in design and operational technologies with advances in ecologically sound materials and sustainable construction practices,' said patrick schumacher, principal architect at zaha hadid architects. 'we must not look only at the disparate parts, but work to understand them as a whole to deliver the solutions to the defining challenges of our era.'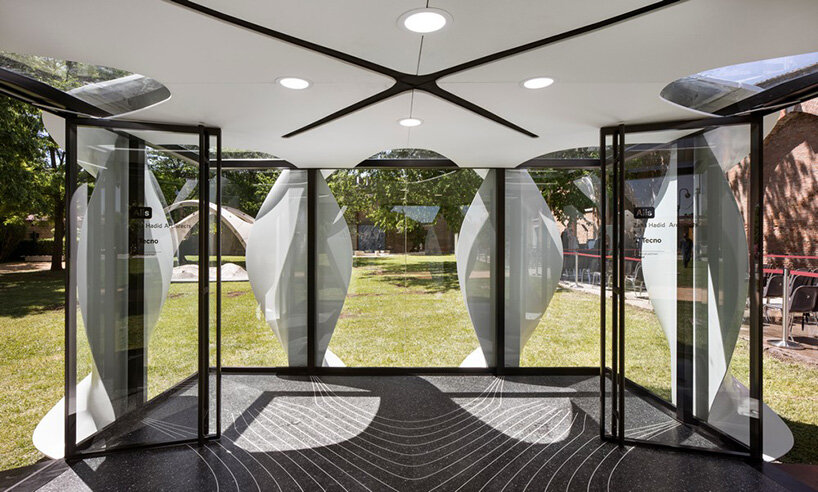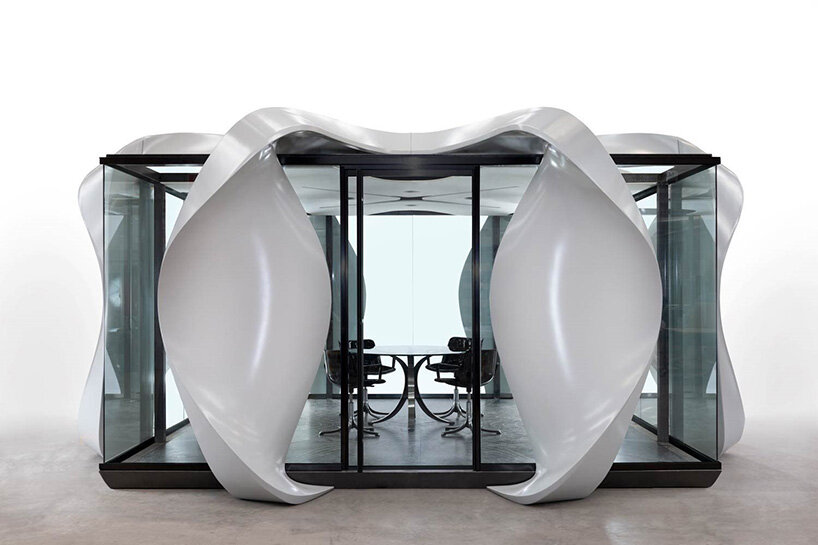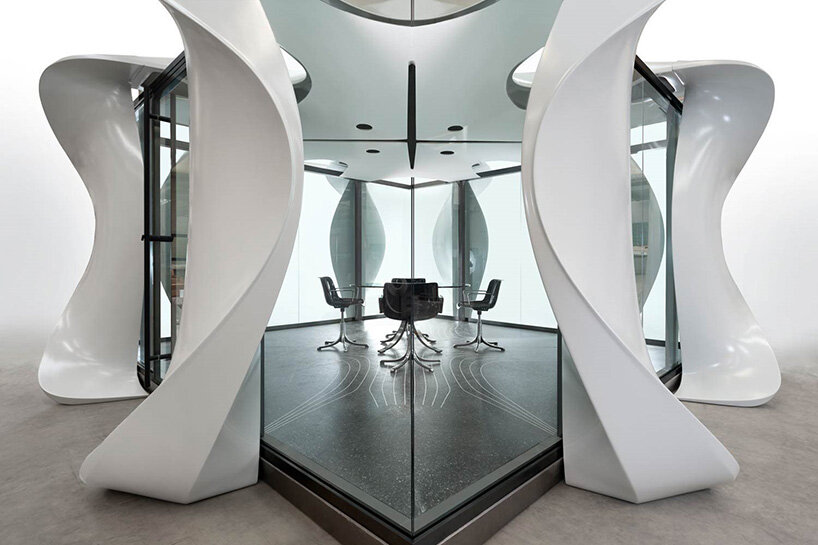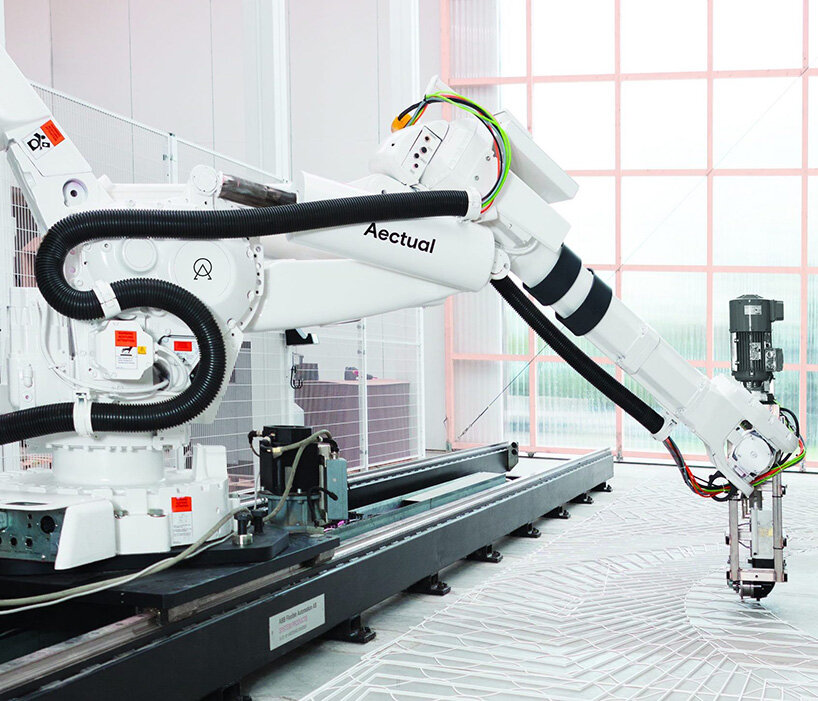 project info:
name: alis
design: zaha hadid architects
in collaboration with: tecno spa
presented at: 17th venice architecture biennale
architect: zaha hadid architects (zha)
design: patrik schumacher
project director: michele pasca di magliano
project associates: pierandrea angius, maria tsironi
project team: stefano paiocchi, valentina cerrone, mariana custodio de santos, nicolas tornero, angelica videla
video content: zaha hadid architects; michele pasca di magliano, manon janssens, henry virgin
sponsor & technical production: tecno s.p.a
tecno s.p.a president & ceo: giuliano mosconi
tecno s.p.a vicepresident: federico borsani
tecno uk: alessio zampaglione
project tech leads: renato dell'orto, stefano viganò
glazed partitions supplier: elliott engineering & consulting
juliana neira I designboom
jul 20, 2021