as part of the pavilion tokyo 2021 initiative, japanese architect junya ishigami has designed 'kokage-gumo', a charred wood canopy decorating the garden of a 1927 residence in chiyoda-ku, tokyo. the temporary structure emerges as an organic form that wraps around the pre-existing trees and blends harmoniously with the surroundings, as if it had always been there. the unique texture of the project, along with the lush vegetation of the courtyard, generates a mysterious landscape that breathes new life into the abandoned mansion.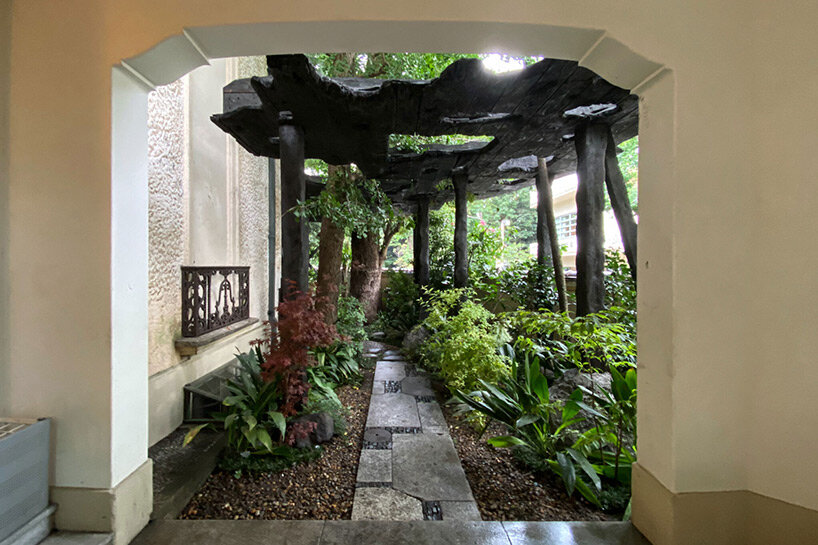 images via architecturephoto
junya ishigami constructed the wooden canopy as a temporary pavilion that will help keep the harsh sunlight away during the summer. in order for the structure to fit in with the historical scenery, the architect gave it an aged look using the 'yakisugi' technique (traditional japanese method of wood preservation by slightly charring the surface of cedarwood). the darkened structure extends across the garden in flexible shapes, gently enveloping the pre-existing trees and allowing them to grow strong. thanks to its jet-black color and rough texture, the newly installed pavilion appears as if it has been part of the abandoned house for years.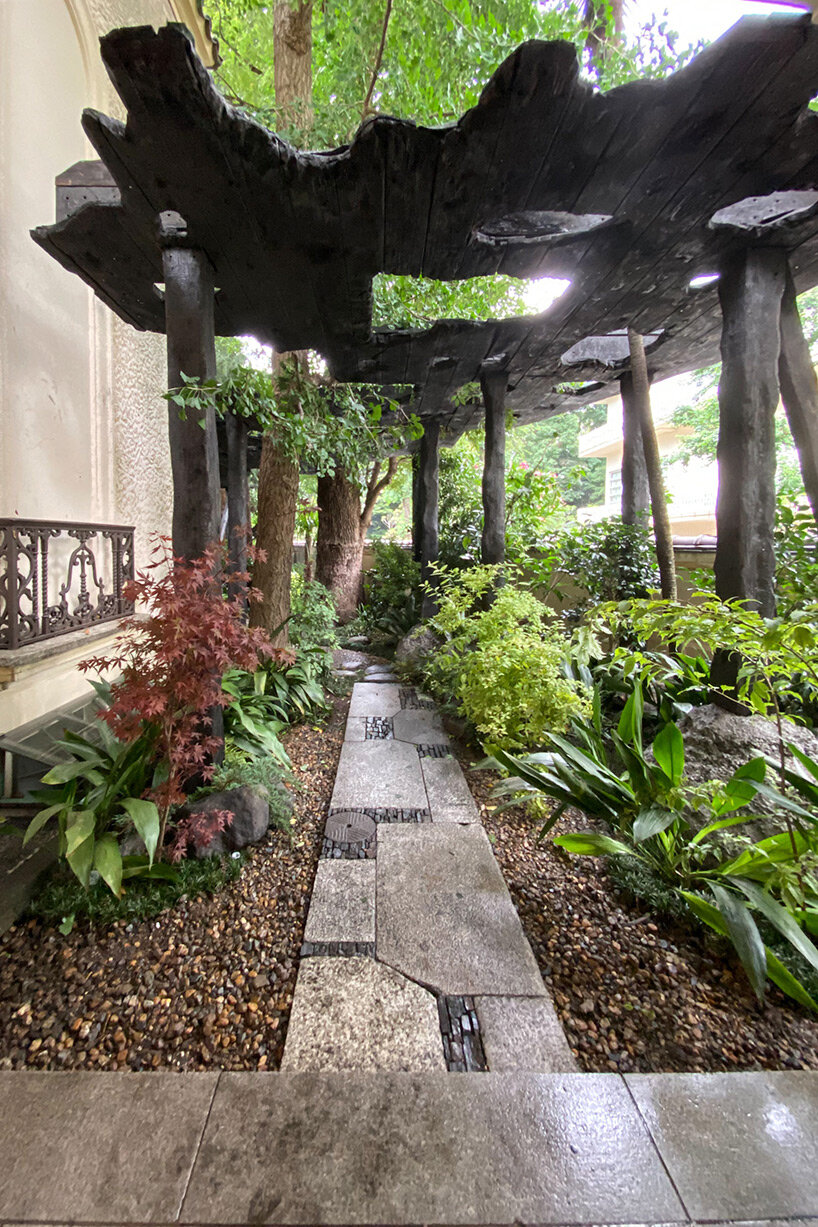 junya ishigami has designed the structure so as to cover and hide the surrounding skyscrapers that were built more recently, quite some time after the construction of the residence. meanwhile, a series of organic openings allow the sunrays to permeate the garden, and fall onto the green leaves to generate mesmerizing visuals. with the modern setting peeking through the holes and tall vegetation, the dark pavilion appears as a cool shadow floating in between the old trees.