nomad studio debuts its 'kokedama forest,' a miniature woodland made up of more than 1,200 kokedamas nested within an inverted dome. on view from june 5th through june 13th, the sculptural work has received three awards at the philadelphia flower show. the installation reflects upon the importance of the inhabitants of the soil and their relationship with plants. it will have a second life after its run in the show, becoming a part of the collection at northpark center in dallas, texas. in addition, the seedlings, supplied by pinelands nursery, will be adopted by tyler arboretum.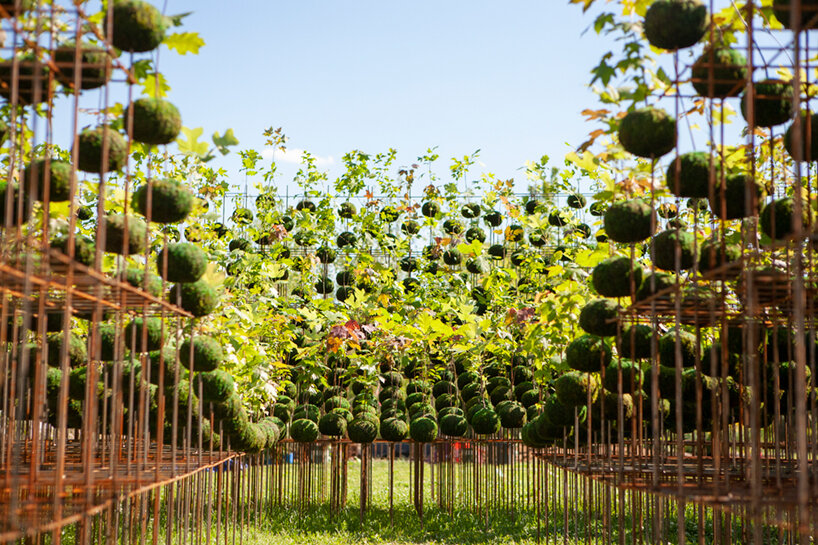 images © nomad studio
the landscape and design team at nomad studio presents its kokedama forest during the opening weekend at philadelphia flower show 2021 — the most reputed horticulture and gardening event held in the united states. the ephemeral installation, covering 1,000 square feet, stands as a tiny sculptural forest consisting of more than 1,200 forestry seedling kokedamas nested within its inverted dome carved out from a fragile and intricate metal network. visitors are welcomed to enter the micro-woodland surrounded by the levitating kokedamas — hundreds of seedlings proudly displaying their intimate relationship with soil supported by a 7.5 feet high three-dimensional structure.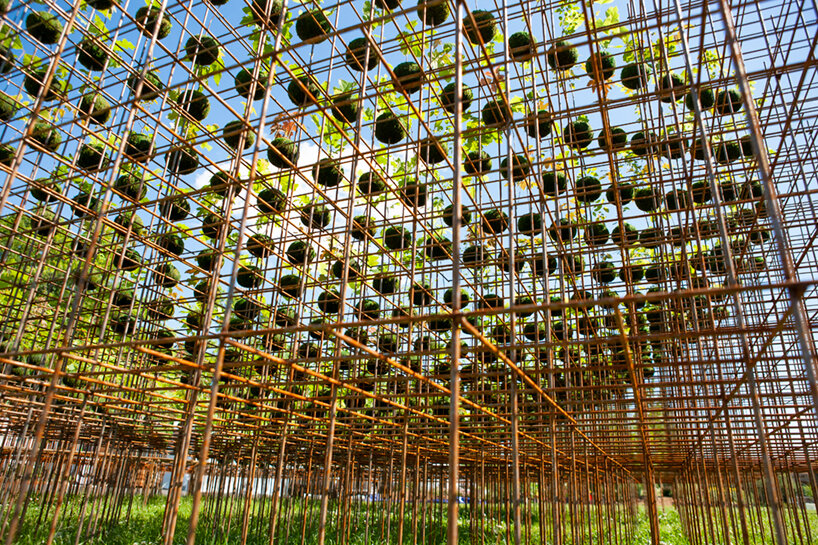 nomad studio builds the framework of its kokedama forest with woven steel, inviting the contradictory blend of strength and delicacy implicit in all living networks. with the stimulating sculptural micro-forest, the team at nomad studio focuses on the fact that soil is one of the key habitats of the planet which too often is undervalued despite being indispensable. the 1,200 japanese kokedamas — a poetic materialization of the relationship between soil and plants — were each handcrafted by kazumi garden while the woven metal structure was fabricated by timber forge woodworks.