delugan meissl associated architects (DMAA) unveils its 'taiyuan botanical gardens' as the ambitious transformation of a former coal-mining area into a landscape park. the project stands not only as a landscape design model that is so essential in china, but also contains a building infrastructure that can be used for researching into and offering people access to and information about natural ecosystems. the need to create high-quality leisure areas in cities and to find ways of controlling the resulting large numbers of visitors formed the basis for the definition of a spatial program. the project includes not only the park itself, but also a sculptural concrete entrance building with a nature museum and administration facility, three greenhouses, a restaurant, and bonsai museum.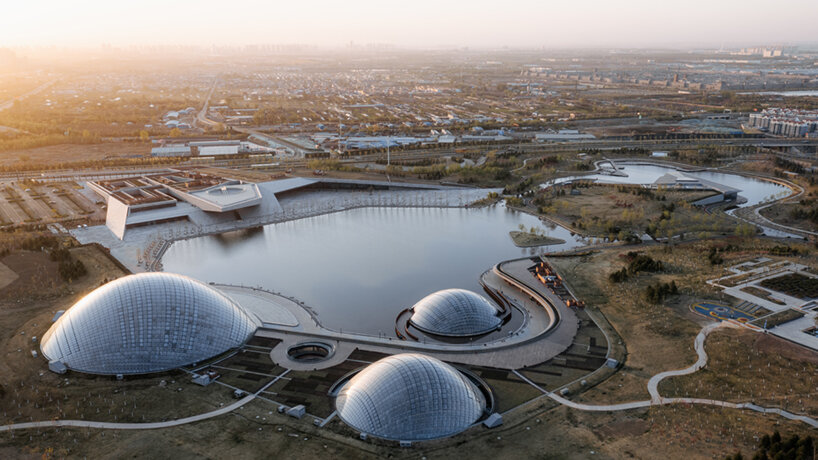 images © creatAR
the centerpiece of DMAA's taiyuan botanical gardens, precisely embedded into the topography, consists of three greenhouses. these are realized as three hemispherical timber lattice domes. the construction of these greenhouses required the pooling of technical knowhow in the areas of energy design, thermal performance, structural integrity and glazing as well as assembly and logistics. with a free span of nearly 300 feet, the broadest of the three domes is one of the largest such timber lattice structures worldwide. all three domes consist of double-curved laminated timber beams, which are arranged in two or three intersecting layers.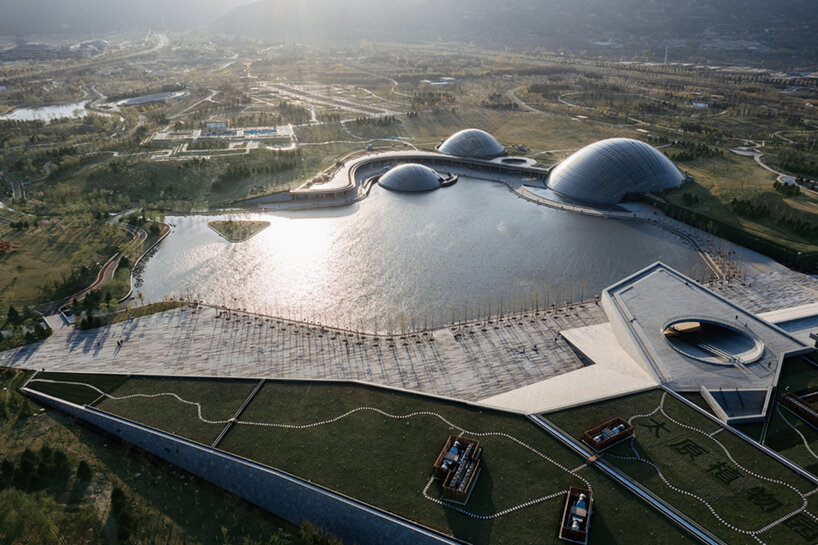 DMAA constructs the domes of its taiyuan botanical gardens with double-curved panes of glass, some of which include openable windows. the main beams of the timber structures — resembling shells from above — are tightly bunched together along the north side of the base and fan out towards the south, creating a structurally varied translucency that optimises the solar gain. a detailed knowledge of local climatic conditions, the thermal demands inside the structure and the structural efficiency and availability of suitable constructional resources were key parameters for successfully minimising the ecological footprint.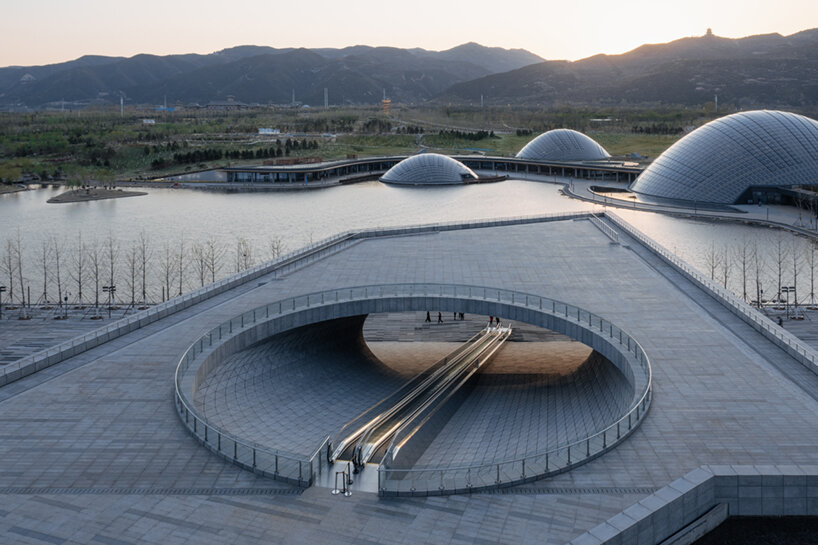 the entrance building leads visitors down an open stair that passes through a circular opening in the slab onto a large roof terrace. here, visitors can oversee the entire park and become aware of the building's twin function as an interface between architecture and landscape. the cantilevered viewing platform soars above the area of water at the heart of the park and directs visitors towards the three greenhouses in the taiyuan botanical gardens.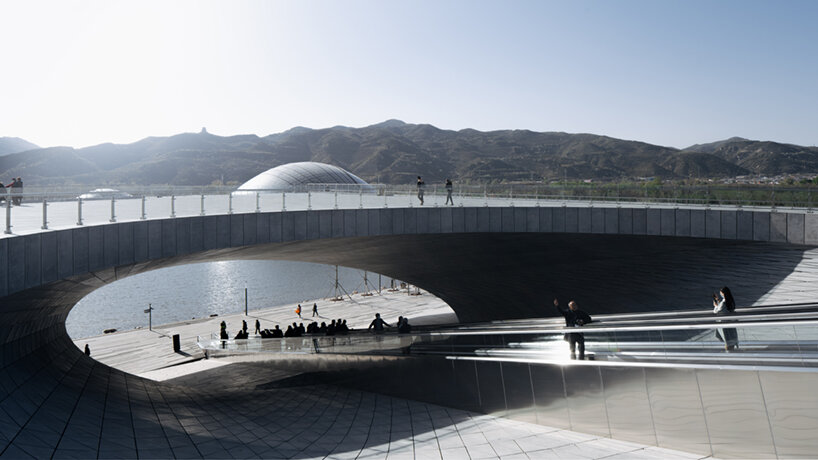 meanwhile, the terraces of the DMAA-designed bonsai museum are laid out in concentric circles. this organization provides the structural framework for this precise presentation of an ancient far eastern aspect of garden art. the path taken by visitors reflects the principle of a domesticated natural landscape. just like the enormous domes of the greenhouses, the base of the bonsai museum also reacts dynamically with the modeled topography of the landscape and the surface of the pool.