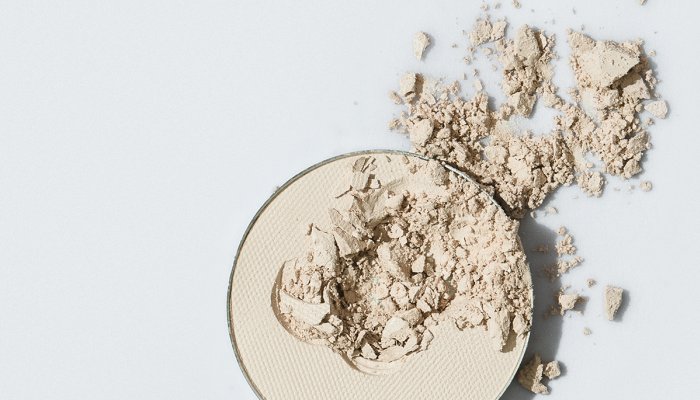 Let's start with setting powders: Considering their main gig is to set your makeup and keep it from sliding down your face midday, they usually have a matte finish. Think of the powders you may use atop a blemish to keep your concealer in place or the ones you may dust across your T-zone to keep it shine-free—the formulas absorb moisture and keep you from looking oil-slick. (We love this one by Kosas.) 
These also typically come in a loose, finely milled form; dip in a makeup brush, tap off the excess, and press the powder onto your skin. "Some [setting powders] can be pressed, but most of them will be in a loose powder," says Scortezz. 
Finishing powders, on the other hand, are the last step of your makeup routine—to "finish" your makeup, as the name suggests. Unlike looser setting powders, they're often pressed and translucent (like this Ethereal Perfecting Powder). "They will always have a very slight glow to them," Scortezz adds. "The purpose of them is to emulate the look of skin, so it's going to give you a really natural sheen—a glow from within, dare I say?" 
The application also differs quite a bit: With setting powders, it's more of a press-and-roll situation, with either a makeup brush or beauty sponge. You don't want to buff on the powder or your makeup might pill. Finishing powders require a light dusting—grab a fluffy brush and keep a featherlight pressure as you sweep.